Microsoft first introduced us to its new voice assistant called "Cortana" at the BUILD developer Conference. The voice assistant is currently available on Windows Phone 8.1 but according to a job posting from Microsoft we could soon see Cortana become available on the desktop version of Windows 8.1
The landscape of digital assistant is challenging, exciting, and ground-breaking space. Being part of the Cortana team you will have the opportunity to push the frontier, redefine the personalization experience on Windows.
Here is the full job posting: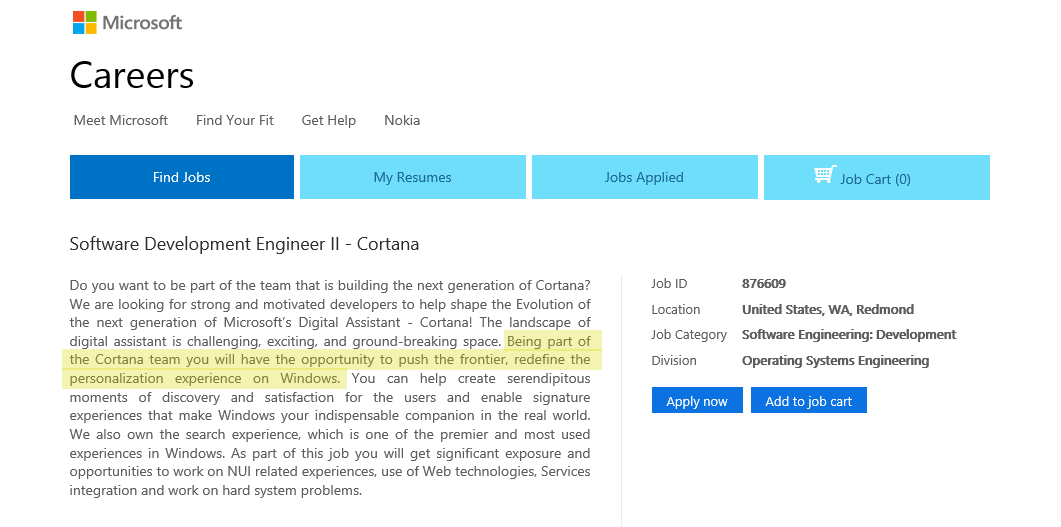 This isn't the first time we hear about Cortana coming to Windows, as previously Joe Belfiore hinted to a desktop version during a Reddit AMA
Cortana herself is always telling us she's a fan of PCs herself.
Are you looking forward to Cortana coming to desktop? Is it something you are planning on using? Let us know!