"It's Been way too long" are the word under the new Apple October 16 event poster as the Silicon Valley based company confirms the previously rumored event to take place on October 16 at the firm's Town Hall Auditorium in Cupertino, California.
Many rumors claim Apple will reveal a new iPad featuring Touch ID, a new Apple TV that could also act as a wireless Router,  5K Thunderbolt displays and Retina iMacs. Exactly what Apple will reveal is something we will find out on October 16.
Will Apple provide a livestream for the October 16 Keynote?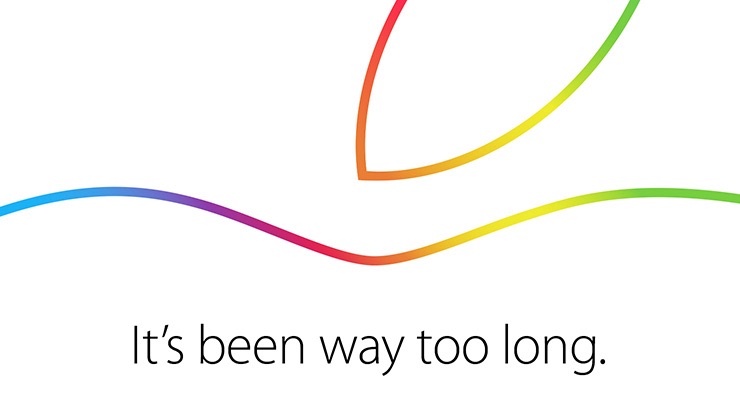 Apple has confirmed on its website that it will indeed stream the event. Lets hope it is better then the WWDC 2014 live event with Chinese translations playing over the audio, two songs playing at the same time, the "apple special event" error message and Access Denied message on the Apple.com web page. Update: Livestream has been added!
Apple usually makes its "Apple Events" app available a couple of days before the actual event, it is until then that we don't know for sure if Apple will provide live footage from the event.
October 16 Media Event iPhone Wallpapers
To really show your excitement for the event, you could download one of the October 16 event wallpapers that are available for iPhone and Mac designed by Jason Zigrino for iDownloadBlog. The wallpapers are simple and get the message across, they are available with or without the "It's Been way too long" message.
You can Download the Wallpaper here for the: iPhone 5; iPhone 6; iPhone 6 Plus, iPad, iMac or MacBook Pro.