These days, it isn't enough to lock your doors and windows to keep intruders out of your home. Criminals can get into your home in ways both sneaky and crude, by quietly hacking into your internet router or throwing a rock through your sliding glass door. If you want to keep your loved ones and possessions safe, you need to be always one step ahead of the people who want to do you harm — which means you need to leverage technology for the sake of home security.
Unfortunately, this isn't a one-and-done solution. There are several steps you need to take with tech to build a security strategy that will keep you safe. Fortunately, we've done most of the legwork for you, so you can sit back, relax and follow our guide for tech-based home security.
Enlist Professional Support
No matter how much work you put into securing your home against outside threats, the truth is you can't devote every second of every day to ensuring your home security the way a security professional can. Especially in regions where home invasion rates are high, like NJ, home security services are imperative for keeping your home locked tight. Professional security providers will help you install the motion sensors, door and window sensors, cameras and other tools you want to keep your home safe, and they will monitor these tools — and perhaps even periodically drive by your home — to ensure intruders do not get far onto your property.
Additionally, you should invest in professional support when it comes to your cybersecurity. Infosec firms like TrendMicro and Norton do offer professional installation and monitoring services for devices and networks, so you don't need to waste time and worry trying to navigate the myriad settings on your security software. Because so much of modern security is dependent on the cyber realm, you should not skip this step.
Increase Your Home's Intelligence
Thanks to revolutionary advances in technology, devices for home security are smarter than ever before. That means you can connect tools like cameras, motion sensors and even lights and locks to your home Wi-Fi network, so you can check on them or activate certain settings while you are away. Because the vast majority of break-ins occur when homeowners aren't on their properties, this is a useful service that provides you with more control over your security system.
However, it's important to note that you shouldn't begin and end your home security endeavors with smart tech. First, IoT devices — to include things like smart security cameras, locks, lights and motion sensors — are simply not as secure as they should be, which means savvy criminals could crack and disable these devices before gaining physical entry to your home. Secondly, these devices still require you to monitor them regularly, which means you still need to hire professionals to monitor your security for the most part.
Enhance Your Entryways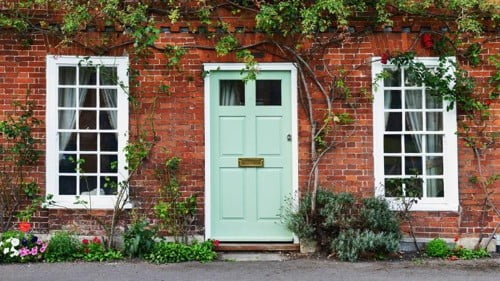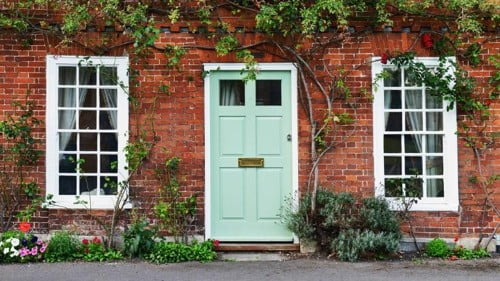 All your technology will be worse than useless if you don't install it properly. Crooks need to gain entry to your home, and they will almost always do this through doors and windows. Thus, you should install your various technology on and around the entry points most likely to be hit by potential invaders, who tend to prefer doors and windows that are obscured from view by tall fences, trees and bushes or other obstructions. If you place cameras and sensors to monitor these areas, you are likely to deter burglars and the like from attempting entry to your home.
However, there are even simpler and more affordable ways to make potential entryways less appealing to invaders. For instance, you might take down tall fences and trim back greenery, so these locations are more visible from your home and the street. You could also install more locks on windows and doors, ideally deadbolts with an ANSI grade of 1 or higher. Again, you can consult your security service providers for tips and tricks on this front.
If you don't concern yourself with your home's security, no one will. That means you will become a more attractive target for physical and cyber criminals alike. Instead of locking your doors and hoping for the best, you should use modern technology to keep you, your loved ones and your stuff safe from home invaders.