Most industries welcome technological innovations with open arms. Retail, and in particular the high street sector, is an exception. Physical stores are in danger and have been since the advent of e-commerce. As more people take their spending online, brick-and-mortars are struggling to survive. Several high profile chains have collapsed, including the demise of British department store BHS last year, while footfall has consistently fallen year-on-year.
But many retailers are waking up to the fact that technology can in fact be their saviour. Stores are adopting smart technologies and virtual reality in an attempt to entice customers back to the high street. In doing so, brands are reinventing the journey customers can expect to experience when they enter one of their stores. So how might a typical shopping trip shape up in the future?
Arrival: Special curated offers will be delivered to your smartphone
London's Regent Street already utilises beacon technology to attract customers by promoting special offers via Bluetooth on shoppers' smartphones. This was slow to take off, as customers rarely had Bluetooth constantly switched on. However beacons technology is now enjoying a resurgence, as shoppers are more likely to have their wireless connections switched on to connect to things like headphones or cars, leaving their phones visible to the technology.
Facial recognition is also being used in some stores to keep track of customers, as well as monitor facial expressions of customers as they exit and enter the store. The software helps track customer reactions to specific brands and packaging, helping with marketing campaigns and store layout.
Display: Smart technology will make "out of stock" a thing of the past
Smart shelves have been developed that are able to keep track of available stock. These connected shelves use RFID inventory management to monitor products and will alert staff when they are running low.
Smart shelves also work well in groceries as they can notify staff when produce is nearing the expiration date, keeping items as fresh as possible. Smart shelf technology can even be integrated into cardboard display stands.
Ensuring items are always available in store to purchase is one hurdle overcome, but it's also essential to showcase these in appealing way. That's where smart mannequins come in. Again using beacons technology, these mannequins will send information about the clothes they are wearing to customer smartphones.
Try-before-you-buy: Changing rooms will provide personalised experiences
Once customers have selected items, they may wish to try them on for size in a 'smart' changing room. These futuristic booths use RFID tags and augmented reality to deliver personalised experiences that help make purchase decisions easier. For instance, rather than having to take multiple sizes into the changing room with you, smart mirrors can identify items and alert a member of staff if different sizes or colours are required.
Interactive mirrors will also be able to show you what clothing looks like in different lighting conditions as well as suggesting other products to complete the outfit. In some stores, customers are already able to view on coats and jackets on themselves without actually having to try them on. Superdry installed an interactive smart mirror at its flagship store in Berlin, which allows customers to digitally try on jackets from the new winter collection.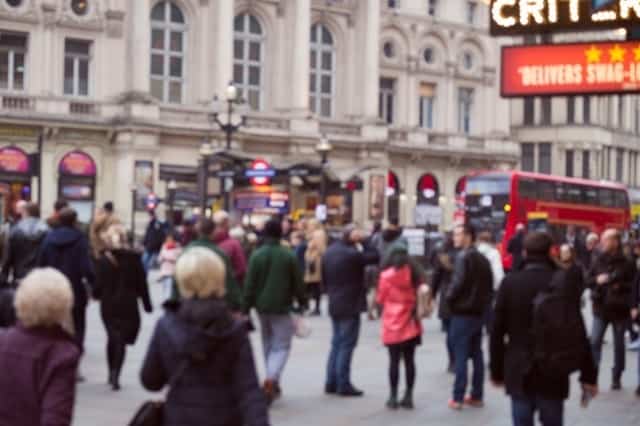 Check-out: Avoid queues and pay automatically via an app
Contactless payment is already a popular method of paying with many customers opting to pay with their smartphones. However, taking it one step further, checkout-free stores are becoming a reality thanks to Amazon. The e-commerce giant's first supermarket, Amazon Go, works by tracking customers through an app. Items that have been picked up are then tracked, and the personal account is then charged as the customer leaves the store, eliminating the need for a check out service.
Supermarket chain Tesco is also experimenting with the system, as announced last month by CEO Dave Lewis. However, he explained that the technology will only be rolled out once it is ready. Lewis also highlighted the success of the one-hour delivery service provided by Tesco, following the trend of more on-demand delivery that customers are beginning to expect.
Delivery: Orders will arrive to your address via drone

Standard delivery is now typically between 2 and 5 working days, although most companies offer next day delivery as part of their service. Some companies are also offering 'try before you buy', which brings the retail store into the comfort of customers' own homes. ASOS recently joined the line of retailers offering the option, following traditional retailers like Topshop and Miss Selfridge. Customers can order a shopping bag full of items, and only have to pay for what they keep within a 30-day timeframe.
As customers expect to receive deliveries within smaller and smaller timeframes, some companies are toying with the idea of using drones to deliver their goods. Drone delivery doesn't rely on traffic constrictions, making it quicker than traditional driven deliveries. The first drone delivery sent a pizza from Domino's in New Zealand in November 2016, and now Amazon is working hard to launch the system for its own customers as soon as possible.