There is nothing more annoying then a slow Android device. There are many apps that can help and improve Android device performance but just a few do it as good as DU Speed Booster which by many is considered the best Android Booster and Cache Cleaner for Android.
What is DU Speed Booster
Du Speed Booster is a free app available on the Play Store which lets you boost the speed of your device and clean the junk on your smartphone easily (it is essentially a Cache cleaner). The app will boost the speed of your phone for gaming & internet, clean the cache files, and increase the storage space of your SD card. Of course, DU Speed isn't very handy if you don't know how to use it, lets take a closer look at how to install and configure this app.
DU Speed booster APK Download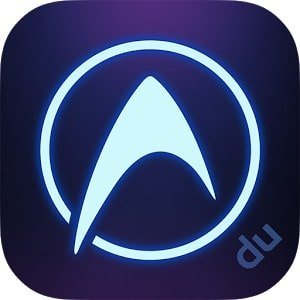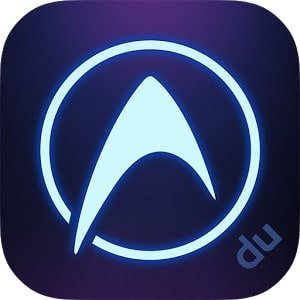 In order to start configuring it we will first have to download the latest DU Speed Booster APK. Currently the latest version is 2.3.0, you can head over here to download the DU Speed APK file. The file name of the app is com.dianxinos.optimizer.duplay-2.3.0.com.apk
Here is the full changelog for version 2.3.0:
More comprehensive detection capability to better optimize and accelerate your mobile phone.
Freely switch between 17 in-app languages.
More details optimized.
How to Set up and configure DU Speed Booster
 Configuring Accelerator: The first menu we will take a look at is called "accelerator" which handles apps running in the background and the RAM that they use. By simply selecting or deselecting the app you will prevent it from using RAM in the background. Once finished, click on the "finish" button and look at the scanner to see the new RAM that has been made available.
DU Speed Booster Trash Cleaner: Allows you to get rid of all your unwanted files, useless APK's, System Trash (like log files) and App Cache's. We highly recommend you select everything and hit the "Clean" button at the bottom of the app. Make sure to check the scanner animation that reveals it self to see if it has successfully cleaned all the GB of data.
App Manager: Allows you to manage your apps. The only window we recommend you check out here is the APK manager which will show you what .apk files you have downloaded on your device but aren't currently installed. Select the ones you want to remove and hit "Clean"
DU Speed Booster Speed test (internet speed booster): Allows you to perform a internet speed test. This doesn't affect device performance.
AntiVirus: DU Speed also includes an AntiVirus, something we highly recommend. Simply click on "AntiVirus" and it will perform a scan, if any malware is detected the App will show you and let you clean it.
Privacy Advisor: The privacy advisor lets you check what app is making use of what specific privacy settings. It allows you to easily get an overview and block access to any app that doesn't really need it. We highly recommend you look at the more sensitive settings like Access accounts, Phone numbers and Read Contacts.
Game Booster: Both manual and auto-recognition of games is enabled and different types of gaming operations are supported using system resources. Game Booster was developed to improve game play and  make it much smoother.
UD Speed Booster Battery Saver:  Another handy feature in Speed Booster is the battery safer. By hitting the option it will tell you how much battery can be saved. Simply hit the "Save Power Now" button at the bottom and see an increase in device usage. Make sure to check out our guides on how to improve battery life on Android
Phone Info: Another handy feature in the app is the Phone Info window. Located under Settings > Phone Info. This window will give you a clear overview of information about your device and the amount of ROM, RAM, CPU, External storage and Internal storage is used.
Is DU Speed Booster safe?
Short answer is yes, it is completely safe. Android doesn't handle non-used apps and trash so well as Windows and due to its limited resources (slow hardware, little storage etc.) it is handy to use a Speed Booster app like DU to improve device performance.