There's no doubt that Microsoft Office suites continue to be the most popular office function in the world for individuals and businesses. What we know right now is that Microsoft are very eager for consumers to adopt their subscription service, which may not be the best choice for everyone in the market for a new suite.
Office 365 proved to be big business for Microsoft this year. It is estimated that 10% of all Microsoft users are using the subscription service, which amounts to 120 million people worldwide.
Those 10% of users may just account for fifty percent of Microsoft's revenue. Microsoft haven't released the exact figures yet because it's not in their interest to do so currently. All we know right now is that Office 365 is big business, and investors on Wall Street are licking their lips.
They're closing the Microsoft phone program that's dented their profit margins for years, and are looking for new sources of income. It's no secret in the industry that Microsoft are going to be pushing their subscription service even harder.
Office 365 may seem like a dream: you pay a monthly or yearly subscription, get all the features of Office as well as Microsoft software that's always updating.
However, in reality there are still strong reasons to advocate a one-time purchase of Office for individuals and business. The most immediate one being the cost.
The Cost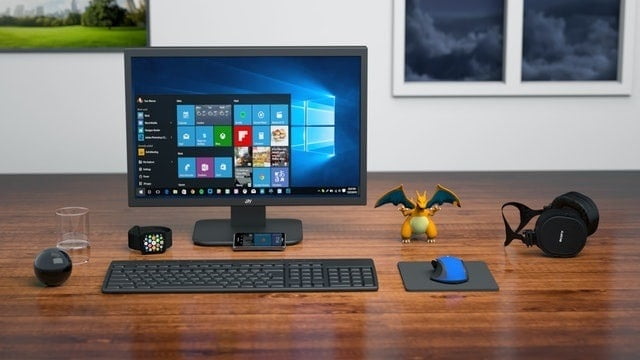 If you purchase Office 2016 for example, you pay one upfront cost to Microsoft. This cost allows you to use the Office suite in perpetuity. You can run Microsoft Office every day for the next ten years. You can run it until 2040 if you want. Your grandkids can run it.
Office 365 is a subscription service, which involves paying a fee each month. If you stop paying the fee, you lose the software. This might seem a greater concern for individual consumers; if your card changes and you forgot to update the details, you can lose your software for a time.
Businesses need to think long and hard about the subscription model, too. Microsoft suggests that Office 365 always saves a business money, but it's not necessarily the case.
A company of 500 can make some savings, but the larger the organization gets, the smaller the saving. In fact, the savings either get so small it's inconsequential, or they completely vanish. In fact, the more efficient the large organization is, the more likely it is to lose money by adopting for Office 365.
Security
It's not like you're completely on your own with a single purchase either; Microsoft fixes bugs and flaws in the software for years after a program is released – you can guarantee on that security.
As with any cloud system like 365, there are some concerns with privacy. Microsoft do state they don't mine your data for advertising purposes, but they openly state they use your data to 'improve their services'. Your concern about privacy issues like this depends on how high your levels of paranoia are.
Reliability
If you're always thinking about upgrading, Office 365 may seem the better option. However, for most Microsoft consumers that doesn't seem to be the case.
The amount of businesses using a form of Office over ten years old is astonishing. Over 68% of mid-size businesses in the U.K., the U.S. and Canada are using Microsoft Office 2007 now. Although there are strong reasons to upgrade to a new bit of kit, the reasons clearly aren't that obvious for the majority mid-size businesses.
That so many people are still using a ten-year old Office in 2017 demonstrates that purchasing a one-off bit of kit can really go the mileage. If an individual or business needs programs like Word, Office and Excel, without any additional baubles, a one off purchase where you can buy Microsoft Office cheaply may be your best choice. It can guarantee a functional system for years to come.
The biggest benefit being you're guaranteed a system you securely own, come what may.