Whether you are a small business owner who wants to take your business to the next level or an established brand, there are several ways you can benefit from search engine optimisation. With SEO, businesses owners can create robust and user-friendly websites that can rank high in search engine results. This will, in turn, bring potential customers to their websites which will translate to higher conversion rates. When you rank high in search engine results, more people are also likely to trust you and, therefore, building brand awareness. If you still haven't considered investing in this, here are the top 9 ways in which SEO can benefit your business.
IMPROVE YOUR WEBSITE'S USABILITY
SEO is not only about optimising your website for search engines, but it is also for improving your user experience too. It can help business owners create smoother, and faster user-friendly websites that will compel casual visitors to stay longer, and therefore increasing your page views. This is especially true if you are just a newbie in the travel and tours business. You need to equip yourself with practical SEO for travel websites to help attract more visitors and turn them into potential customers.
When users find that your content is relevant, it will help them find what they were looking for in your website, answer their questions, and keep them happy. As far as on-page SEO makes search engines happy, it also makes users happy too. With good rankings, your website will also gain more social media exposure.
MANAGE YOUR ONLINE REPUTATION
Conversions are already happening online whether you are aware of it or not. You will therefore also have to ensure that people will find you online by launching a successful SEO campaign. Even though you may be running a small business or running a business from your bedroom, with commendable SEO and great online reputation, you will be able to take customers from even the biggest brands. It is worth noting that with an online representation, your business will be running 24/7.
COST EFFECTIVE WAY OF MARKETING 
One of the biggest benefits of SEO to a business is that it is not expensive compared to other forms of advertising. Even if you choose to employ the services of an expert professional, you will still be able to make more money compared to the amount you used. There are very many options available so that even if you are afraid of losing cash, the pay on SEO should make it nearly risk-free for you to try it. Using older forms of advertising also tends to last for only a short period of time; however, using SEO ensures that you continue appearing in search engine results even after your SEO campaign.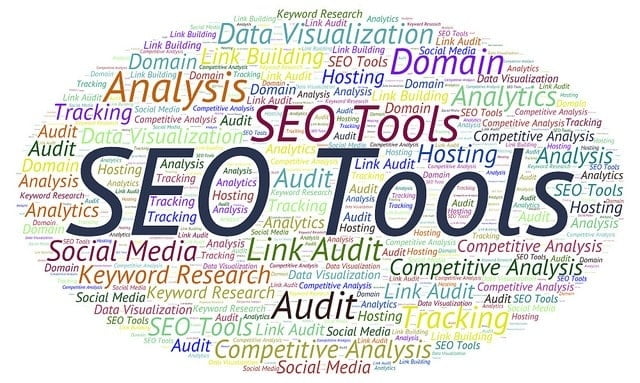 REACH NEW CUSTOMERS LEADING TO GROWTH
Businesses that have a website have been found to grow twice as fast compared to those that don't have one. This is because it enables businesses to sell even to people who are in other parts of the world. One of the main reasons for starting your website was to increase your customer base, and SEO helps you achieve that. With SEO, you will gain better rankings in the search results which will lead to more visitors in your website and essentially more potential customers.
One of the fastest growing markets in the world today is the web. Even the amount of traffic that comes from mobile devices has been seen to go high and is expected to exceed the amount of traffic from desktops. With the way search engines appear to be developing, SEO is less likely to stop working anytime soon. It is stated that more than 80 percent of people often check online reviews before they make a purchase. These numbers are expected to increase which means that, soon, everyone is going to be doing this. With a good SEO campaign in place, people will not have a hard time finding you on their searches.
A well-optimized website is more likely to load faster, display every content properly on any device, and easy to read and navigate. When your website has easy-to-read content and is easy to navigate, it will grab the attention of users, make them stay longer and becoming not only loyal customers but also subscribers to your newsletters and even become returning visitors.
Remember to make it easy for your users to subscribe to your newsletters and feeds for better conversion rates.
Building brand awareness is one of the major benefits that a business gets when it gets higher rankings on SERPs. Internet users are more likely to trust websites and brands that appear at the first page of search results. If you are a small business that wants to build better brand awareness, you will need to have a strong web presence – which means investing in SEO. These are not the olden days; it is the days of eCommerce and people trust search engines.
Therefore, you need to regard this as absolutely essential and prove how trustworthy you are by ranking high on SERPs.
STAY IN TOUCH WITH THE LATEST DEVELOPMENTS
In the search engine industry, rules and practices change all the time. Ensuring that you stay in touch with all the latest developments in it ensures that you get maximum benefits. With a strategic SEO campaign, you will get access to all kinds of data which you can use to grow your business. When you have the information about what your customers are searching for online, you will be able to plan your way forward.
SEO is not likely to cease to be effective anytime soon and therefore if you stop moving, your competitors are going to leave you behind. It is now more important than ever before and this means you have to differentiate yourself by making a step forward to beat your competition.
Having a well optimized website is one of the major investments a business can make these days. If you want to succeed and experience the next level of your business growth, investing in competent digital marketing services in London at www.digitalsearchgroup.co.uk is also one of the best decisions that you can make right now. If you still haven't started yet, start finding a partner who can guide you in making a quality website with quality content, and help you optimize it for better rankings in search results.
With that, you will get to the top of search engine results. If you find that your competitors have invested in a strategy that you haven't, you have a very good reason for doing that as well.
Image Source; Image Source