As with everything technology has swept into the wedding industry and given it a good shake up. The result? It's now easier than ever to host a great wedding. By utilising the latest tech on offer brides and grooms are now able to plan their own weddings whilst saving themselves headache and dollars. The best part though? With a few awesome gadgets you're able to make your wedding a whole lot more entertaining! Here's three of the best new wedding gadgets worth considering.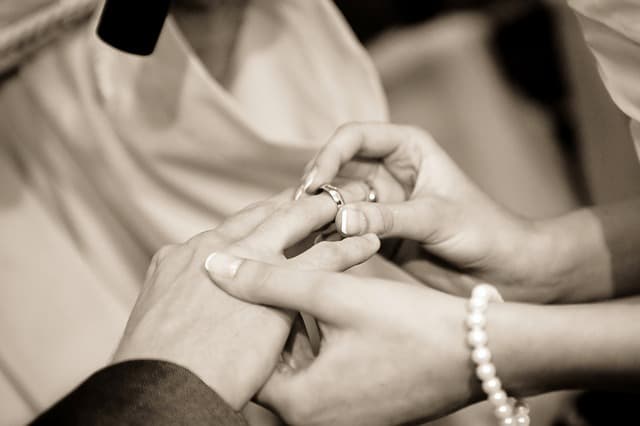 The Open Air Photo Booth
Everybody knows what a photo booth is, but have you seen the latest incarnation, the open air photo booth? Open photo booths differ from traditional booths in that there is no actual 'booth' to step into, but rather a touch screen operated camera you stand in front of. The easiest way to explain it is to see some example photos found on the Booth Boy photo booths website. Essentially  guests stand in front of the camera, tap the screen and the booth captures a series of photos before printing them instantly. Where open photo booths excel over and above traditional photo booths is the quality. The open designs means really high quality lighting can be used so you'll get much nicer photos than what you've come to expect from a photo booth. The other great benefit of open booths is that a lot more guests can fit in each photo. With a lot of vendors starting to incorporate social media sharing the open photo booth is taking the wedding industry by storm.
The Cash Registry
Deciding what to buy couples for their wedding can be tough, especially given the fact that most couples already have everything they need and don't really want a houseful of useless gifts. Up until now giving money as a wedding gift has been somewhat of a faux par, but thanks to tech giving money has just become classy. Enter services such as Tendr which allow guests to gift money in an elegant and streamlined manner, along with your gift you can send personalised cards which are a step above the tacky wedding cards we've become accustomed to. Couples can use the service to send thank you notes to guests and let people know what their money has gone towards. All in all services like this take the headache out of choosing a wedding gift and allow couples to have control over their purchases. It's a win-win!
Record Your Wedding
Recording your wedding might not be anything new, but how about recording it in 360 degree goodness! Cameras such as the 360 Fly allow you to record all the action so you can be sure you have all angles covered, literally. Simply place a 360 degree camera at a suitable vantage point to record everything that happens at your wedding. You can use your iOS device to choose your camera angle and edit the footage together ready for sharing to social media in conventional or 360 degree video. How sweet is that!