Technology has been a driving power to many changes in the current world. It has reached a point where one can use Internetwork Operating System (IOS) in the iPhone or iPad to control many activities at home. IPhone has proven to be used in switching on and off the light in the house instead of going to the socket. Using the iPad, channel can be changed without necessarily using a television remote.
Once there are right apps and accessories, everything in the house can be controlled effectively. Through the use of this device, one can monitor the security around the home compound and also can watch the moves of a baby while at a distance. Linear actuators have many functions especially at home automation, for example, it is used in heat treating ovens whereby it controls the rate of acceleration. Through this mechanism, speed is controlled to regulate heat emission.
Home automation has been adapted in many homes and, as a result, many changes have been seen. The level of lighting is controlled in homes, temperatures and also appliances can be turned on and off as desired. Many and easier accessories have emerged in the market that provide options on how to control homes and are of low cost.
Using iPhone or iPad, you can take total control of your house since only right download from App Store is required. In lighting LED light bulb is just connected to the regular light socket and been wirelessly controlled by a base station that is connected to iPhone or iPad, lighting can be made to change from accompanying app. There is a difference in Hue and other light-dimming systems that are not only the change of bulb brightness but also its color. Customization of colors is easily done and where there are Hue bulbs different colors are created. LightwaveRF's dimmable CFL bulbs are also controlled from an iOS app, and their brightness can be controlled without necessary installing custom light switches. To gain dimmable and control of any light that switch connect to, the current light switch is replaced with that that communicate wirelessly to a compatible base station.
When using lamps in the home, the plug-based system controls them. A company makes plug adapters for wireless control where the lamp is plugged which then is plugged into the wall socket. Using these controller apps, sets of light are grouped together, and this includes Goodnight option that turn off lights in just one tap. These iOS-controlled plugs and adapters are not only used for light purposes only but can use them to control fan remotely, turn off the personal computer or television to save power. Whenever there is a problem in a circuit system, LightwaveRF can be used to disable all the power sockets in a room.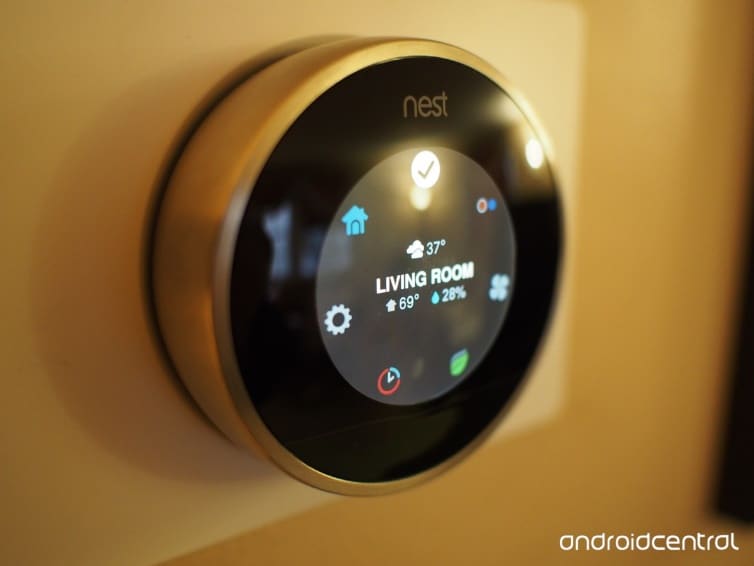 Controlling the heating effect in any place is a useful thing especially when heating is needed before arriving home. The Nest thermostat smart system learns about home temperature difference and automatically controls them but also all this can be controlled remotely from iPhone. Security in a house is achieved when app connected in iPhone control all the locks on the doors and this guide room from any theft. Security systems have been developed which has been used to solve security problems. iPhone or iPad has been used to control home activities and also has made the various task to be easier to be done. Everything is done using an iPhone, which only need to be connected with an app.