If a player is caught cheating at a land-based casino, they are simply removed from the premises. CCTV cameras are employed to detect card counting and any other nefarious activity that the cheats may use in an attempt to guarantee a win against the house.
In the online world, cheating is also attempted but it's not as easy to detect the digital miscreants as they look to hide behind aliases. Hacking and other cloaking devices are employed but the online casinos have fought back and there are many effective ways in which those cheats can be stopped.
Are you who you say you are?
In a crowded sector, online casinos attract new customers in a number of ways. One of the methods is to list a generous welcome bonus and to follow that up with a host of ongoing promotions for the life of the account.
The welcome package is a one-off deal or, at least, that is the intention. Cheaters soon felt that it would be easy to circumnavigate the rules by opening up multiple accounts. Various aliases were used in order to take advantage of offers such as free spins, matched credits, and reload bonuses.
As the problem became evident, casinos introduced more rigorous verification procedures. Any new customer can expect to provide a passport and at least one other form of identification in order to confirm that they are who they say they are.
If those ID documents are not asked for at registration, it's almost certain that they will be required when the customer looks to make a withdrawal. It's a simple and effective way of tackling the cheats who attempt to take regular advantage of a one-time offer.
Making it Count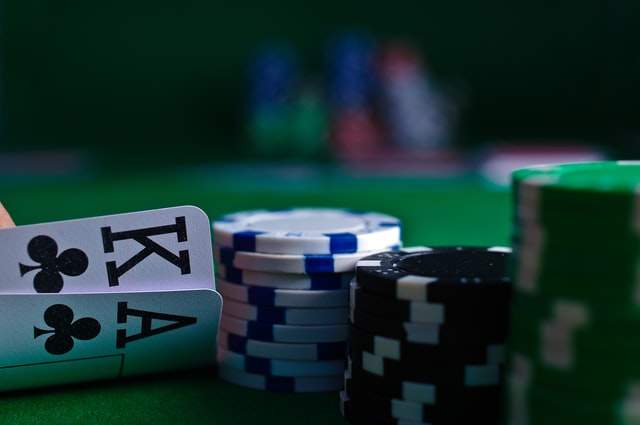 The question of card counting is a contentious one: Anyone practicing it may believe it's a legitimate strategy but, for the casino, it's simply not acceptable.
Card counting involves calculating the probability of a specific card landing on the next deal. For example, in a game such as Blackjack where all face cards count as ten points, just under a third of the deck are worth ten. If there are lower value cards on the table, there is a much higher probability of a card valued at ten points being dealt.
Card counting will get you ejected from a land-based casino while in the online world, technology makes the technique virtually impossible.
Anyone playing online blackjack is likely to be faced with two issues. Games will often be played with multiple decks and these are shuffled after every hand. These are simple but effective techniques that make card counting an unlikely tool for the cheat.
Blackjack offers the perfect example in terms of casinos dealing with the cheats but the counter-techniques that are used can also be applied to other card games. Card counting could potentially give a player an edge in baccarat and poker but multiple decks and constant shuffling provide the answer.
That's So Random
In order to ensure fair play, online casinos make use of Random Number Generators (RNGs). This type of software is in place to make results from slots and other games completely random. By using an RNG, there is no way in which anyone, not even the game developers, will know what is going to happen on a spin of the reels or a turn of the card.
Regulated casinos should have their RNGs assessed and approved by recognized third parties. Details of this are likely to be shown on their websites and it's one way of determining that you are playing with a reputable platform.
Hackers have attempted to tamper with random number generators in order to get a certain result to land in their favor. Their techniques have been attempted on slot games and also at the poker and blackjack tables.
Casino platforms have to stay one step ahead of the hackers by increasing their security. This is where it all gets very technical but all we really need to know is that the big software companies are staying ahead of the game by maintaining those security levels and upgrading them when necessary.
Playing Safe
The technology used to combat the cheats helps honest players to know that they are playing in a safe and fair environment. While the vast majority of customers will play by the rules, there are some unscrupulous individuals who will attempt to abuse the system.
Potentially, if the cheats were to get away with it then the entire customer base would suffer. Offers and promotions may be withdrawn, and terms and restrictions could be more punitive. It is, therefore, in everyone's interests that the cheats are dealt with and these are the techniques that casinos use in order to stay on top.