It is now 25 years since the first intrepid players began discovering the myriad wonders on offer at online casinos. The initial games featured unsophisticated graphics, modest betting limits, and frustrating lag times, but they still appealed to millions of players by replicating the thrill of visiting a real casino.
The online casino sector has improved beyond recognition since then, and visitors to the best casino sites are now spoiled for choice. Read on to learn more about the history of online casino gaming, the major evolutions we have seen over the past 25 years, and the future of the industry.
The Early Days
The first online casinos began to emerge in the mid-1990s, offering visitors fewer than 20 games to choose from. They mainly focused on online slots, which had basic graphics and limited additional features, along with a couple of virtual table games. A random number generator (RNG) generates the results on these virtual slots and games. Betting limits were reasonably low in the early days, and the sector lacked regulation.
Eventually, the big land-based gambling firms, such as William Hill and Ladbrokes, moved into online gaming, and regulations grew a lot tighter. Bodies like the UK Gambling Commission, the Malta Gaming Authority, and the Gibraltar Regulatory Authority began to license and regulate the sites. Online poker games sprung up towards the end of the 1990s, winning over many more players.
Multi-Player Gaming Arrives
The first online casinos only allowed players to log in and tangle with an RNG. The next big leap saw the advent of multiplayer gaming, which allowed people to play their favourite online casino games and socialise with one another at the same time. This was a major development, as it helped the online casino sector start to replicate the camaraderie and sociability on offer at land-based casinos in the likes of Monte Carlo, Las Vegas, and Macau. The chat mechanisms were a little crude at first, but they have grown increasingly polished over the years.
Progressive Jackpots Soar
Players started hitting headlines around the world after earning seven-figure payouts from the online slot and video poker games in the mid-2000s. Progressive jackpot games are appealing, as they offer punters the opportunity to win a large sum off a relatively small stake. The jackpot grows each time the game is played, until somebody finally triggers it. By 2008, payouts from online progressive jackpot slots went past the $5.5 million mark, and that inspired many more players to get involved in a bid to strike it rich at online casinos.
Mobile Casinos
The launch of iOS and Android operating systems on mobile devices between 2007 and 2008 marked the next step in the evolution of the online casino sector. This allowed operators to target players directly, without having to deal with network operators and phone manufacturers. Texas Hold'em was the sixth most popular iPhone app download on the day the App Store launched in July 2008. Suddenly players could enjoy the full casino experience in the palms of their hands, while commuting to work, sitting on an exercise bike or lying in bed.
Mobile casino offerings have grown increasingly sophisticated over the past 12 years, and there are now hundreds of companies vying for your business, offering creative bonuses, exciting games, and loyalty schemes in a bid to reel you in. Many sites are optimised for mobile users, allowing you to simply login via the browser on your device, but a lot of them offer apps too.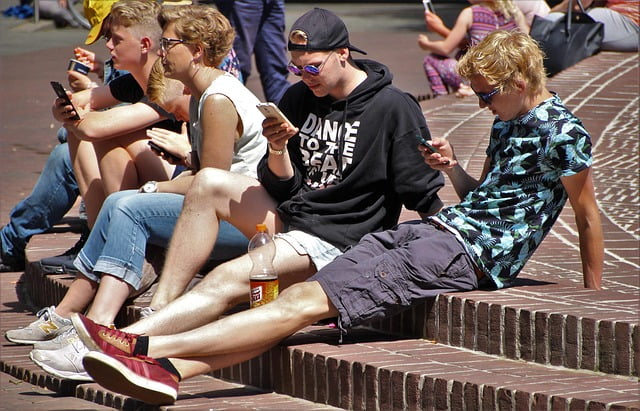 The Emergence of Live Dealer Casinos
Live dealer casinos connect players to real-life dealers in order to replicate the excitement of the casino floor. Leading software providers such as Evolution Gaming, Playtech and NetEnt have set up studios around the world. They hire smart, professional croupiers and film them dealing cards and spinning roulette wheels.
Players can stream the action live on their desktops or mobile devices, place bets, and interact with the dealers and their fellow participants via live chat. This makes the whole experience a lot more social and exciting, while many players enjoy the authenticity and transparency that comes from playing with a live dealer as opposed to RNG-powered software. Live dealer games can be a little slow if other participants are ponderous, but they are soaring in popularity. Many online casino providers now film from real casinos in Atlantic City, Malta, and the UK, bringing land-based and online play together.
Crypto Casinos
The next major step for online casinos was the introduction of cryptocurrencies such as Bitcoin, Monero, and Litecoin. They offer players several advantages, including speed, efficiency, and security. Bitcoin is a decentralized currency and its facilities direct transactions between people all over the world.
There is no need to worry about handling fees, broker fees or conversion fees, as Bitcoin cuts the banks out of the equation. That makes it faster and cheaper, both for the players and the casinos. As such, casinos are able to offer more attractive odds and bonuses to players, making it a win-win. Crypto also facilitates rapid withdrawals, and you will not have to pay for a wire transfer to be sent or use an e-wallet like Neteller or PayPal.
The anonymity of crypto provides greater security, as players do not need to insert their personal and financial details on web forms. It also means they can sign up for an account with a casino located anywhere in the world, and they will not be bombarded by marketing material.
VR, AR and AI
Virtual reality, augmented reality and artificial intelligence will push the online casino sector in thrilling new directions. You can now be transported to the 80th floor of a virtual skyscraper, wander around, check out the views, visit virtual casino tables, and play games for real money.
AR will continue to blur the boundaries between physical and virtual online casino gaming, while AI offers seamless, personalized customer support to players and protects everyone from fraud. The future is extremely bright for this burgeoning industry.