Esports, like any other sport, is a complicated thing to wager on. You need to understand how the game works and who the players are. Once you do, you need to decide which games make it worth your while. 
Right now, the best eSports games are DOTA 2, League of Legends (LoL), Call of Duty, Counter-Strike: Global Offensive (CS: GO), and Fortnite.
1. DOTA 2
Dota 2 is one of the biggest games in eSports. It is a high-stakes game, and there is massive support from fans and gaming institutions. As such, there is a lot of money poured into the game. 
First of all, you must watch as many games as you can. That is, of course, if you are not a player. Forget about Netflix and all that. You can benefit from watching games. Once you do this, you will know who the top teams are. You must also read betting guides, as not all eSports betting sites offer the same odds and bet types. At best, start with pre-match betting. These are bets where you choose a team or player before the match begins.
2. League of Legends
Commonly referred to as LoL or the League, it is a battle arena where players duke it out. The last player standing wins. Some tournaments are team-based. 
What makes this game popular among punters is that ever-changing environment. The game developers want to keep the game as fresh as possible. As such, new additions to the game can drastically change the results. Because of these game changes, players at the bottom may suddenly rise to the top, and players at the top may find themselves struggling to win. 
To succeed in LoL as a bettor, you have to keep up with the changes. That includes using virtual reality like apps and devices. Eyeware Beam is an eye tracker app that works with your iPhone or iPad to provide an eye tracker overlay. Gamers use this eye-tracking app to practice and see where they focus their attention, Like DOTA 2, you have to watch many games and see who among the teams has the best tactics. For example, some match formats are the Best of 3 or Best of 5, which means the winner is the team that wins the most in the specified number of matches.
3. Call of Duty
Call of Duty is not a new game, but its revival brought it to new heights. It is a first-person shooting game with a multi-million-dollar platform. People also refer to it as CDL or Call of Duty League. 
People play two main titles in tournaments: Call of Duty: Modern Warfare and Call of Duty Black Ops: Cold War. In a game, the typical set-up is 4×4, which means there are two teams with four team members each. Some tournaments have 3×3 or even a 6×6 format.
Three game modes in these tournaments:
Search and Destroy

– one team has to defend two bomb sites; the other must defuse the bomb. The game has a time limit, and the teams must fulfill their duties before the time expires. 

Hardpoint

– players have to occupy a map and earn points. They earn points for every specific amount of time they hold the area secure. The team with the highest number of points wins. 

Control

– a combination of the previous two where one team secures bomb sites, and other teams have to defuse the bombs and secure the location. 
CDL is a game that requires a high level of strategic planning, teamwork, and accuracy. If you know the players, it would be easier to predict the winners.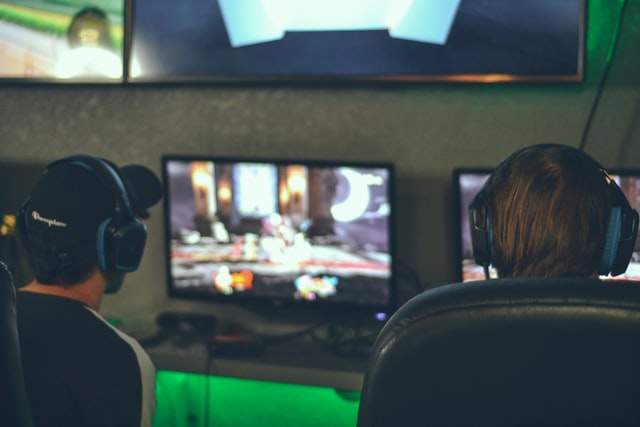 4. Counter-Strike: Global Offensive
Like CDL, Counter-Strike is an old first-person shooter game. It is one of the earliest games that changed how the FPS genre works.
What makes it different is that it is also a spectator sport. People can follow the action around. The goal of the players is also easy to understand. 
The way you bet on CS: GO is the same as other eSports. Choose a side that you think is going to win. Like other sports betting odds, the heavily favoured team also pays less in winnings. 
In Global Offensive, teams compete in multiple rounds. The ultimate goal is to win as many rounds as possible until the end of the match. 
The game has several modes. The most popular is the Competitive mode. Here, teams duke it out; all enemies must be neutralized to win. There are 30 rounds here, and the team with the most wins is the final winner. 
There is also the Demolition, where one team has to defend a bombsite, and the other has to defuse it and secure the location. 
Another popular game mode is the Deathmatch. Here, players respawn. They have little time to buy weapons, and they have to rely on both skill and luck to win. In the Deathmatch, each kill awards points to the player. There are also bonus points for players who kill with specific weapon types. 
In Arms Race mode, the players are in close-quarters combat. Players who die respawn. Only those that make successful kills will have access to new and better weapons. 
In tournament majors, there are eight teams that must eliminate the rest. The format for the game depends on the organizer. It is important that you know the game mode, as it will help you choose the team that has the right strategy to win.
Summary
Choose one or two sports that you love. It is critical to do this now. If you don't, you are not helping yourself, and you will only bet based on your intuition without understanding the game. Once done, go to online betting sites and review the odds. From there, place bets according to your analysis, and wait for the game to conclude. 
If you want to have fun and win some money at the same time, but video games seem too complicated for you, you can try your luck at online slots at an online casino 日本 site. Slot games are quite entertaining and rewarding, but they don't require any special skills: just spin the reels and wait for a winning combination to land.