By now, we must have all agreed that the internet is integral to our lives. It has transformed each and every aspect of our lives. People work, date, socialize, shop and gamble online. The medical fraternity, too, has not been spared. It has been slowly transforming into an online entity, with doctors and physical firms establishing online versions of their services.
It began with people keying in their symptoms on the internet. Then people began buying medicines online. Again, locating medical facilities became possible. The most recent advance in the internet-medicine marriage is the consultation (and at times treatment) online. Yes, you can find a doctor, talk to them and they will treat you from the comfort of your home!
Some reputable medical platforms such as MEDIGO make it possible for patients to find and make appointments with clinics at the click of a button. They take all their offerings including dentistry, orthopedics, cardiology, cancer care and reproductive online. For instance, when looking for All-On-4 Clinics, we can see that MEDIGO have listed a whopping 63 clinics from all over the world for this single dental procedure. Remember, all of this happens from your internet-enabled device.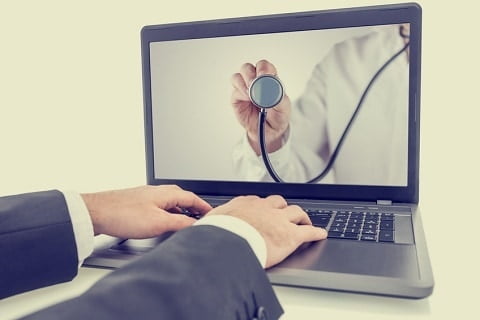 Just because you are not at the hospital does not mean you cannot see the medical practitioner. You can! Well, some of the websites allow you to video chat with your physician. Once you are logged into them, you can choose to chat with the available doctors through either text or video. As such, you meet face-to-face, but not in person. To do so, you type in a detailed [medical] question and a specialist in that field handles your questions. This is just medical consultation simplified.
It gets even more interesting to learn that after consulting with your doctor online, you can still buy your medicine virtually. This is made possible by the birth of online pharmacies. These pharmacies stock almost any type of medicine. However, if the medication is prescribed-only, you need a doctor's prescription to purchase them. The online pharmacies list their medicines on websites. Therefore, you only need to search the medication that you want. You need to know what you need before going online.
The purchase is done through online payment methods, such as Credit Cards. Some pharmacies offer more payment methods. After buying, you can go for the drugs yourself, or, in some cases, the pharmacies will have them delivered to you. It is as simple as it sounds.
Evidently, the internet age is an interesting one. At some point, it seemed impossible that we could receive medical assistance online. Today, though, it is happening. The tiresome trips to the doctor have been reduced to a mere typing on the computer keyboard and all the problems are handled. What's more; after the doctor sessions, there are pharmacies ready to take your orders as deliver them to your doorstep! However, some aspects remain unchanged.  Like you still need to visit your doctor for the jabs or when you need a tooth plucked!