Are you aspiring to start a new business and looking for ideas? How about a GPS tracking business?  After all, GPS tracking is one of the fastest rising industries today with the market estimated to reach over $3.5 billion within two years. The modern technology is being increasingly used now for both personal & professional purposes for its excellent surveillance benefits. For example, contemporary fleet owners can't think of fleet management without a premium GPS tracking software system. The good news is that internationally acclaimed GPSWOX offers GPS tracking business for aspiring entrepreneurs like you. In just 4 years, the company has catapulted itself to the position of a market leader in GPS tracking and presently boasts 60k+ customers all over the world. GPSWOX is reputed for its high-end user-friendly GPS tracking software and assures the same premium offering for your business as well.
Let's see the answer to the question on your mind. Why GPSWOX?
A-One White Label Software for Your Brand
GPSWOX will help you with A-one white label tracking software for your business that you will offer to your end-users under your brand name. GPSWOX won't claim any ownership before your specific clients. The company also assures the lowest rate in the market.
Expert Guidance
Being one of the market leaders today, GPSWOX knows what it takes to rise up the ladder. Hence, there cannot be a more effective and powerful partner for you. The company will pass down the same stellar marketing and business strategies that helped it to beat the competition.
Ability to Choose from Two Types of Software
You will be given a choice to settle with any one of the two types of software from GPSWOX- cloud and server GPS software. The cloud option is good for those with a tight budget and you will only have to pay as per the number of objects you want to track. The server GPS software enables you to have lifetime software license and you will run the software on your own server. This option assures good savings in the long run.
Ability to Add Custom Features
You are allowed to add custom features to the software as per your specific business needs. It will help you to establish a distinct identity for your business even when you are sourcing the software from another company.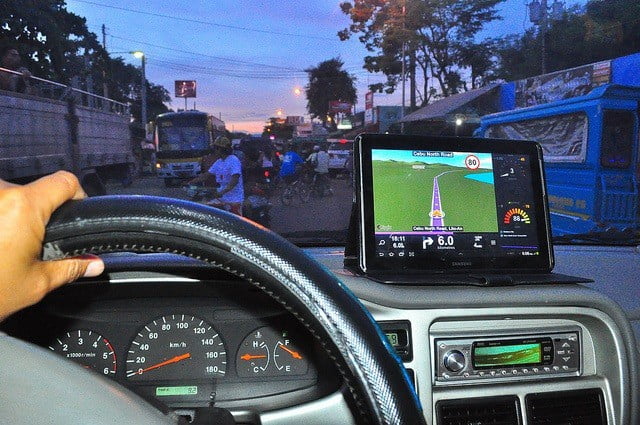 Full Featured Software
This is one of the most important perks of partnering with GPSWOX for your GPS tracking business. The company has come up with a full featured software which will benefit your end-users with all the functionalities of a GPS tracking software. These include:
Real-time tracking of exact location, driving distance, fuel consumption, speed limit etc.
SOS alerts on car theft
Immediate notification on speeding and entry/exit from designated zones
Easily legible report on tracked data with charts, graphs and maps
Compatibility with 400+ tracking devices
Tracking report in multiple languages
On-the-go tracking facility with mobile app
Complete Technical Assistance 24/7
GPSWOX will help you with complete technical support round the clock, so that you can enjoy peace of mind. The company technicians themselves will set the GPS server for your business and look after all technical aspects of the job. You can contact them anytime in case there is an emergency where you would need expert attention. With GPSWOX by your side, you can be sure of no downtime in your business.
Training Assistance
The GPSWOX team will also support you with the necessary training required to run your own GPS tracking business on your own.
Establishing Your Corporate Identity
GPSWOX would establish the corporate identity of your business with your company name, logo, slogan and other branding elements. You will get your own professional website from the company at a nominal fee or reasonable price. The website will be optimized for best results in the competitive online market. Moreover, GPSWOX will take care of the site's integration with PayPal and social media sites. Your site would be hosted on the company's own powerful server that promises globally optimized speed and a 99.99% uptime guarantee.
And, to begin with, you can ask for a free demo from GPSWOX to properly understand the best features of the software and make an informed decision.