If you have ever had that sinking feeling that you have misplaced your smartphone and have no idea where it is, you will instantly understand the benefit of Hoverwatch. We use our smartphones for so many things, from monitoring our banking to keeping in touch with friends or family that being parted from it is a big problem. Now, you can use new phone tracking software to ensure you can quickly and easily find your phone.
Free tracking software
Hoverwatch is a phone tracker service that allows you to locate your smartphone wherever you may have left it. The software is straightforward to use and involves setting up an online account – this can be done from your smartphone or another device such as a laptop. Once the software is in place, you can not only monitor where the smartphone is but also its usage.
The software allows you to add up to five devices for through the Add Device option on the main panel. You can label them as your device, your kid's device, and even as an employee's device if this is the case.
Invisible and simple
Another useful feature of the software is that it remains completely invisible to the devices it is monitoring. That means you can control the smartphone location without seeming intrusive or distrustful, so it has more use than merely finding a lost phone. The geolocation features of the software use GPS tracking to see where the phone is, including utilizing cell towers and Wi-Fi signals.
That spy app also acts as a little phone spy allowing you to track calls, messages, and chats on the device. That is a useful feature for parents who are concerned about their children accessing the internet and who they are in contact with while there. It stores messages on apps such as Facebook and WhatsApp as well as SMS and MMS messages sent and received.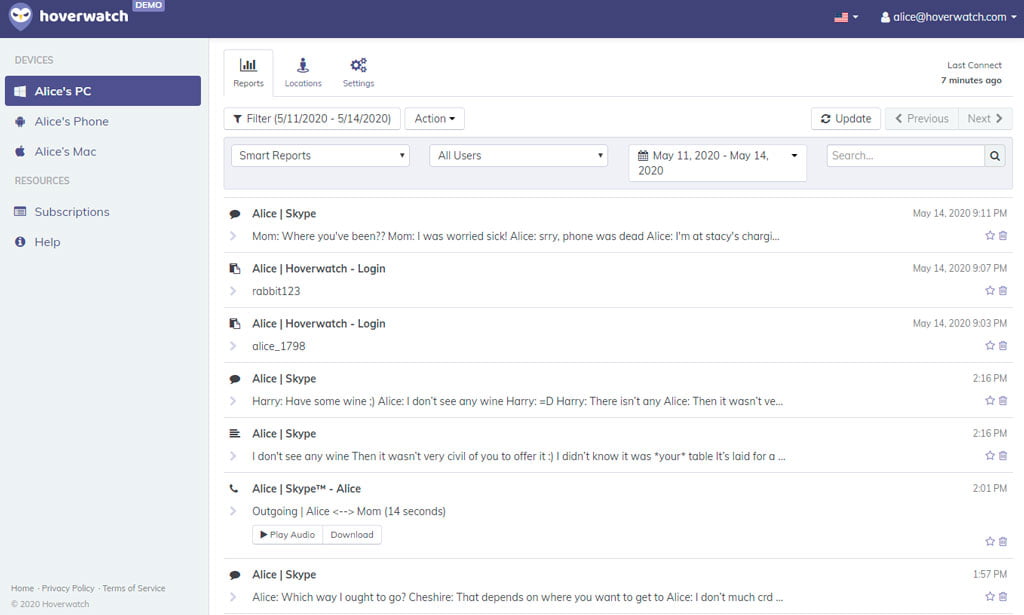 Another unique feature of the software is the ability to capture a screenshot of what is on the device at any given time. You can then see exactly what the smartphone user sees. Other features included with the software is the ability to record webcam photos, Skype chats and also app histories so you can be confident that no unsuitable applications are being downloaded and used on any connected smartphone.
Hoverwatch is a multi-faceted piece of software that allows you peace of mind about all of your devices while maintaining complete anonymity.
How easy it is to get data from any phone with Hoverwatch
Hoverwatch app is a cell phone spy app for Android that allows you to get data from any phone very quickly. It enables you to record the incoming and outgoing text messages, phone calls, and text, audio, and video messages shared through social media networks like Facebook and WhatsApp.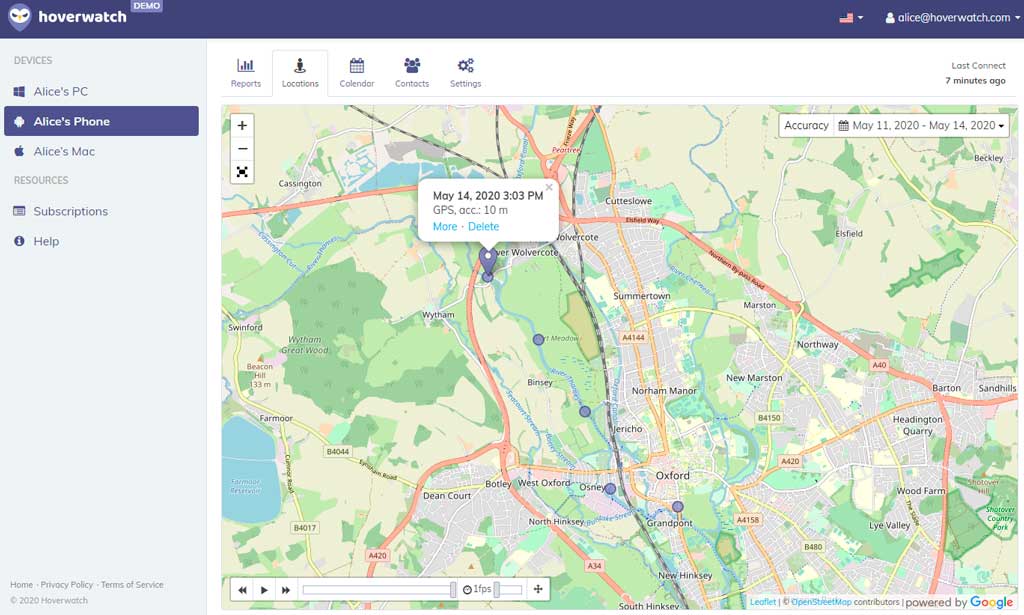 It can also help in getting data from the camera of the target phone. You can also see the contacts, calendar, GPS, and online activities of the phone you are monitoring secretly through this spyware. You can use this app for free even without using your credit card for 3 days. You can add all your children's devices to your single account to monitor them as you want.
Do I need specialized knowledge to install and use spyware?
No specialized knowledge is required to install and use Hoverwatch spyware for android phones.
You can start installing and using this app only in three easy steps.
Step 1: First of all, you will have to sign up to open a free account online on the website of Hoverwatch by entering your email address and password, etc.
Step 2: When opening your account, you can download and install Hoverwatch, the free spy app, on the mobile phone you want to monitor by using your online account.
Step 3: After installing the app on the target phone, you can get text messages and information from that phone through your online account.
Hoverwatch price policy (h2)
App offers three plans of price to use its services like:
| | | | |
| --- | --- | --- | --- |
| Plan | Personal | Family | Business |
| Devices | 1 Device | 5 Devices | 25 Devices |
| 1 month | $24,95 | $49,95 | $149,95 |
Personal plan is at the rate of $24.95 for one month, or $59.95 per quarter, or $99.95 per year per phone.
The professional plan is available at the price of $49.95 per month or $99.95 per quarter or $199.95 per year to track up to five devices.
The business plan of Hoverwatch allows you to track up to 25 devices at the price of $149.95 per month, or $299.95 per quarter or $499.95 per year as of May, 2020.
Conclusion
Thus Hoverwatch is the best spyware for android phones as it allows the parents as well as employers to track the usage of the android phone they have provided them to remain in touch with them.