Keeping your House in Order
For anyone who appreciates the effect which clean and arranged surroundings can have on one's mood and demeanor, it is essential to have to their workstation set in such a manner that exudes order and usefulness at every inch of its surface.
Whether you are setting up a space for your home office or just thinking to turn that drab desk at work into something that would help you get your job done efficiently, there are a few staples to a workstation that you simply cannot function without if you want to be at the top of your game.
Provided that you already have a computer system or laptop handy with you, we will be talking about the accessorizing aspect of your workspace in order to ensure that you have all you need in order to survive a workday without feeling like you are lost in uncomfortable working tools, whirl of papers, and no aesthetics to freshen your mind.
Comfort Is your Friend
If you are setting up a home office, then you will, of course, have the freedom to choose your own desk and chair without the condition to rely on company provided furniture. You can research the right option for you at https://officeworthylist.com/best-chair-back-pain.
Making full use of this advantage, ensure that you keep your comfort in check when you move forward with selecting a desk and chair set, so that you do not go on mere eye candy but with something that is ergonomically designed to give you the best and most comfortable posture throughout the day.
Remember, you will be spending a larger part of your day being proverbially tied to your desk, which is why keeping your comfort as the top priority is of the utmost importance.
Transcend Functionality Through Accessories
While you will have the freedom of selecting your own furniture for a home office, doing so will not be possible in case you hold a usual office job that provides you with its own fixtures to work with.
However, it does not mean that you have to subject yourself to a robotically designed workstation, since you can just as easily turn that furniture into something that is both aesthetically pleasing and provides you with the sense of functionality that you seek during a hectic workday.
Accessories that will help you do that include but are not limited to in trays, magazine racks and the underrated rubbish bins, which are all essentials for keeping your workspace organized and functional without a stack of papers just bunched on your desk or you having to walk a few steps just so you could discard your bunched up notes into the communal trash receptacle in the office.
Get Some Green on the Desk
Whether your personal style involves clean lines or wacky decorations, almost everyone agrees that you cannot go wrong with plants when it comes to sprucing up a place.
It does not always have to be a usual potted plant that sits on your desk either,  you can actually obtain plant walls that can easily go on the wall against your desk; or if you have a cubicle, place plants on the side sections.
Being surrounded by greens while working does not only give you something pleasing to look at but also provides you with a sense of freshness that you need during long workdays.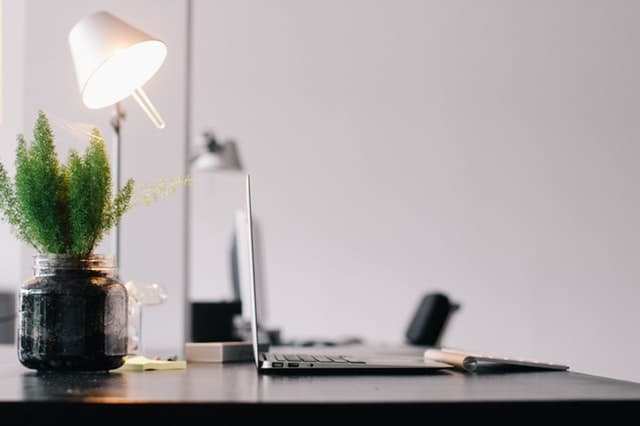 Get Some Desk Protection
After going through these lengths to setup a workstation, you do not want your efforts to go in vain with coffee stains or plate marks on your desk from your time of getting your caffeine fix or having a quick bite next to your computer.
Therefore, ensure that you invest in some coasters and mats that could go under your cups and plates, just so your desk stays good as new and you always get to see it as the center of productivity that you have turned it to be.
Try Buying Everything at One Place for Your Ease
Instead of having to run around from place to place and jumping from one website to another, try finding a vendor that sells this type of office furniture and accessories so you can do all your shopping at one place.
You can find a walk in store or simply go to online stores such as Jason L in order to find everything under one umbrella, so you can save time on ordering and set up everything at once without having to wait for multiple deliveries from different places.
By following these useful tips, you can make your workstation a place where you would actually like to spend the majority of your day without regretting it every other minute.