Over the last ten years, technology has played a major role in the evolution of the sports betting industry. Here are some of the best aspects at the fore of this highly lucrative sector. 
Online Sports Betting
The growth of online sports betting is probably the biggest technological advancement the industry has ever seen. No longer do gamblers need to go to a retail location to place a bet. They can do it in sports from around the world and from the comfort of their home. There's just one winner when you measure physical locations up against online bookmakers in the eyes of users. 
Online betting is becoming more and more interesting and enjoyable thanks to technology. Horseracing, football, and thousands of other markets have emerged in the wake of technological advances in mobile sports wagers. Most bookmakers now have proprietary mobile apps. Apps are supported by each and every operating system. Users have no problem making deposits and withdrawals from their accounts with online gambling operators. 5G technology will improve online betting even further in the near future.
While some states have pioneered the online gambling trend, others are lagging behind. 
Secure Payments
Today, operators worldwide use cutting-edge encryption technology to encode personal and financial data. This makes it difficult for cybercriminals to get their hands on passwords, bank details, or other valuable details. What's more, some operators integrate data trade systems, where personal data is exchanged for a token. The token stores the information safely and securely. If the system is somehow compromised, the hacker will get access to the token but not to the data itself. 
Virtual and Augmented Reality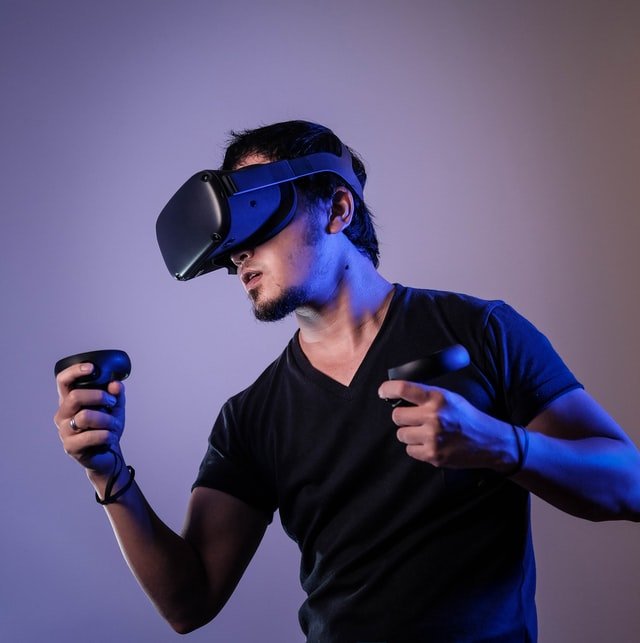 These forms of computer-generated reality capture players' imagination in a way previously believed impossible. Virtual reality in particular has been wildly successful in attracting and sustaining attention. Players can watch and bet on baseball, football, golf, hockey, and other games through VR headsets. Bookmakers can adjust their regulations of virtual tournament schedules. 
If a player is looking for more than just any random game, VR will immerse them in its inspiring graphics, which depart from convention. Gamblers can bet on virtual competitions created by bookmakers by means of this awe-inspiring technology. 
Live Streaming
Live streaming services are one of the sports betting industry's most valuable assets. In the past, it simply wasn't possible to watch any sport live on an app or site. Many sports fans today can't imagine not having this opportunity. Players who enjoy the rush of live betting value this opportunity very highly. 
Blockchain Technology
Last but not least, the blockchain has enabled all kinds of uses of cryptocurrency, including in wagering online. About five years ago, Bitcoin and Ethereum took center stage. They're still in the spotlight to some extent. Bitcoin peaked at $20,000 around 2017 and almost reached $60,000 in 2021. Cryptocurrencies are becoming prominent in sports betting and many other online transactions. The sports betting industry has not remained immune to the impact of blockchain technology. Cryptocurrencies aren't just one of the safest methods of payment but also the most affordable. It's no surprise that gambling operators are adding them as a deposit and withdrawal method. Some Bitcoin sportsbooks and casinos offer rewards and bonuses to users that are far more generous because they save on bank transactions and other third-party fees. 
Final Thoughts 
Every business wants to win new customers and keep their existing ones happy. They are not interested in dwindling traffic. With so much competition in online gambling, casinos, and sports betting operators have to guarantee a pleasant user experience. Betting option progressions have allowed them to track customer activity, based on which they create targeted ads and emails. This helps them provide personalized services.