One of the reasons why VIDGO is so excited to be launching in a gigantic market like Atlanta isn't the size of the metro area population which numbers more than 5.7 million people as of 2016. And again, it isn't because it has a very young population due to the number of large universities in the area such as Georgia Institute of Technology and the Emory and DeVry Universities, although a young audience helps. Actually, the real reason this innovative streaming media startup, VIDGO, is so thrilled to be launching in Atlanta is because this is home to a great number of cable networks that VIDGO is set to compete with.
No Competition Here!
Many television viewers aren't aware of the fact that Atlanta is home to many of the nation's largest cable networks. With Ted Turner and Time Warner at the helm of a number of them, when competing for television viewers in this market, you need to be cognizant of just how many people are employed by those networks and have a semblance of loyalty to their parent companies. To name just a few of the cable networks headquartered in Atlanta, you would need to include:
TBS (Turner Broadcasting System)
CNN (Cable Network News)
TNT
Cartoon Network
Boomerang
truTV
Weather Channel
While several of those are now part of the Ted Turner / Time Warner group, they are major cable networks that boast a very large portion of the national cable viewing audience. Why does VIDGO see these giants as no competition? Delivery.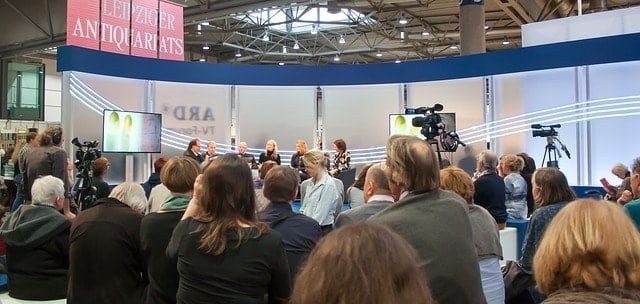 VIDGO Has It All
While tens of thousands of visitors tour the major cable networks to get an inside peak into where their favorite cable networks broadcast from, they typically need to wait until they are somewhere connected to cable in order to view the programming they want to watch. Yes, if you have mobile access to the Internet you can see some of what is 'airing' at the moment but most of the programming is only available through a cable or satellite service provider.
Then, if you want to get all your favorite channels, you'd need to buy an extremely large package. You'd either record what you are not going to be at home to watch or get each network's video app to watch the limited number of programs they allow you to view live on a mobile device. VIDGO doesn't see this as competition as there is none! Not even launched yet, VIDGO has a huge group of loyal social media followers poised and ready for this novel app to go live. With this one free app, you can watch local and network television along with news, movies and cable programming. You can watch anytime from anywhere and the beauty is, you can watch live!
So Much to See, So Much to Do and Always a Game
Atlanta is a sports fan's paradise if ever there was one. Of course, in a college town with top ranked baseball, basketball and football teams playing for local universities, and home to the Atlanta Braves, the Atlanta Hawks and the Atlanta Falcons, there is always a pro game on as well. Many times, tickets are sold out long before the game so loyal fans follow the scoreboard live from home or watch on cable networks like ESPN. Many of these games will be aired on VIDGO if they are not PPV events and so fans can follow along as they ride MARTA (Metro Atlanta Rapid Transit Authority) buses or trains.
Home to some of the South's most delectable restaurants and trendy nightclubs, Atlanta is one of the nation's leading hubs of activity. Don't forget Atlanta also boasts Hartsfield-Jackson Atlanta International Airport, the largest airport in the United States and a leading global international airport. With so much traffic, a free app like VIDGO can offer travelers the ability to keep up with their favorite shows even on a lengthy layover at Hartsfield-Jackson. Live television at that! Soon to launch in key markets, VIDGO is pleased to announce that Metro Atlanta has been chosen for this exciting event. Stay tuned – so much more is in store!