While the Nexus 6 is without doubt the best Android phone currently available it does have some issues. First on the software side with the Android 5.0.1 memory leak and now it seems to be on the hardware side of things as many users are reporting a bulging rear case.
While previously there were only complaints from users online it seems like Motorola has now officially recognized the problem as they announced on their Twitter account that "we're seeing a few" users with a similar issue.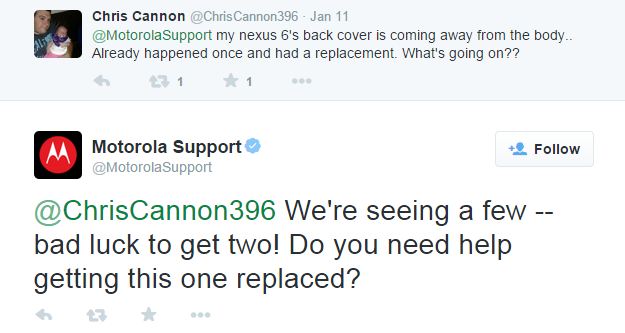 As of now there is no official explanation on what is causing the issue but according to the users that have experienced it, the issue seems to be in the glue holding the panel in place. As of now Motorola hasn't made clear if users experiencing this issue will receive a new device or how many users this problem is affecting.