Many businesses struggle with how to handle online reviews. Do they bother looking at them? Do they share the most glowing reviews on social media? Do they respond to all reviews with appreciation or apology? Does having more reviews always result in more business?
The entire thing can become an overwhelming mess if you don't have a strategy. But if you do, you'll find yourself attracting more website visitors and closing more leads.
For inspiration, take a look at some of Neil Patel Digital's reviews.. Thanks to the power of Patel's personal brand, many are interested in the prominent marketing guru's agency, the way it operates and the quality of its work. So it's no surprise that the review articles that his agency customers have published have become a huge part of NP Digital's customer acquisition funnel. Patel uses customer-written posts to boost his SEO and sales, and you can too.
Let's explore how he does it and how you can join him.
Why Online Reviews Are Important
In the days before the internet invasion, people gave each other advice on all sorts of things. Who was having a sale? What plumber had the best prices? Whether to take that trip to Cancun in September. Now, it's all about the online review.
Approximately 93% of consumers are influenced by reviews when making purchase decisions. They want to be sure they are buying the right products, or procuring the best services, for their needs. They want to see what kind of reputation your company has. They want to know if you right your wrongs. They want to know if what you are selling is a good price and is of high quality. And people trust these reviews as much as a personal recommendation from friends and family.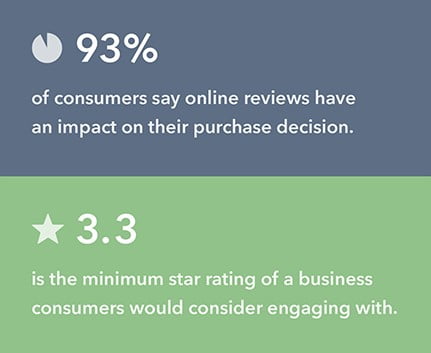 When it comes to your SEO strategy, you need those reviews. The more reviews your business has, the more attention your site gets. Online review activity lends strength towards your image as trustworthy and authoritative. When businesses are struggling with their SEO rankings, they often forget about reviews. Online reviews should be the first thing you investigate. Google rolls out updates every couple of months. If you haven't had any reviews in a while, you could see your rankings drop.
Claim Your Business Profiles
Online business profiles are important and are among the most overlooked assets you might have as review hubs. Google My Business is one of the most important places to have a profile. Search for your business, and you may already see a shortlisting. You might even see a review or two already there. Claiming your business is a wise choice.
When you claim it, you can update information about the business. Add your hours, points of contact, a website link, and photos. Any reviews already there, you can respond to. As more reviews come along, you can continue to respond. Showing activity on your reviews will also help raise your SEO ranking.
Google isn't the only place to think about. Claiming your business at Yelp is also a good idea. Ignoring Yelp would be like turning your back on some great customers. You may find your business listed with inaccurate or missing information. There may be a review or two already posted. Claim, update, and then respond to those reviews.
Some niche businesses will find that they should pay attention to niche review sites. Angie's List is a popular one that is perfect for anyone who offers home services like plumbing, roofing, and housekeeping. It's one of the oldest review sites, and many homeowners use it. The porch is a worthy competitor to Angie's List, with reviews about contractors and home repair. It will not hurt you to be present on both sites.
If you are a travel agent or hotelier, TripAdvisor and Travelocity will be where you want to run to. Expedia, Hotels.com, and Booking.com are specific to hotels and motels. Care.com is a
connecting and review site for people to care for someone in their home. Many people want to feel comfortable with a babysitter or elder care provider. They will read reviews and ask for suggestions. If there is a niche, there is a review site for it, and being active on those sites is always good for business.
Encourage and Make it Easy for Customers to Leave Reviews
Encouraging customers to leave reviews is a good thing to do, but you should be careful about how you ask. Rather than asking for a review immediately, let the experience of working with you sink in so that they've seen some time to see results from the sale. Then ask them to make a review so that it's something authentic coming from them.
If it's too complicated of a process, customers won't leave reviews. Email them with a follow-up request a couple of days later. You can send them links to your profile pages so that they go to the site with a click. If you are on Facebook or Twitter, include a link there as well. Facebook allows for reviews on business Pages.
Twitter isn't review-oriented, but it is an extra way they can contact you. Some people are very dedicated to one form of social media and reviewing. There are also tools to help turn your customer reviews into images to post on Twitter, so more people see them.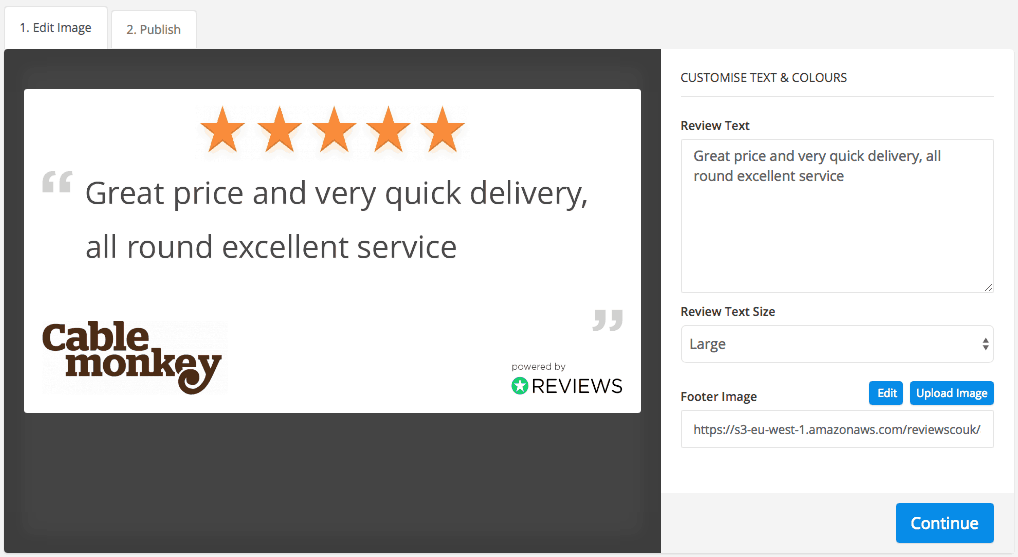 It's not a good idea to give cash or a product in exchange for a review. You can include a discount code in an email that they can use, regardless of the review or not. Most people respond well to this tactic and will make an effort to review before using the coupon code. It is also a great way to get a second chance with someone who wasn't happy the first time around.
Respond to all your reviews. Doing so is a sign of encouragement to others. If they see that you make attempts to improve and are appreciative, they are more likely to share with you.
Conclusion
The one thing you don't want to do is to ignore the reviews. Using the tips above will help you increase your SEO ranking and your sales. Be patient with reviews because they will come as they do. You can ask 50 people to leave a review and may find only one will do it. That's okay. What you're aiming for is a slow but steady stream of reviews that add up over time.