There are millions of people who want to sit and watch people play video games all day. Twitch for instance has over 15 million daily viewers who come to watch casual solo sessions, gaming talk shows, and the wealth of professional tournaments that the site's 2-million-plus broadcasters offer. While only the lucky few make it to the NFL or the NBA, any person with a modern game console or a decent PC can become a successful streamer on Twitch or YouTube. If you want to become a successful streamer, here is everything that you need to know from necessary software and hardware requirements to keeping your views happy.
Hardware you will need
Whether you want to make Let's Play videos for YouTube or broadcast on Twitch, you need to invest in some equipment first. To interact successfully with your audiences, you need to ensure that you have got quality equipment for capturing video or voice.
Webcams
You need to find a quality webcam set up to record your face as you play. DSLRs produce the most professional video for your streams so use it if you have access to one. You connect it to your computer using a USB to use it as a webcam. There are other affordable quality webcams to choose from if you do not own a DSLR.
Microphones
If you want to produce high-quality commentary videos or Let's Play videos, you are going to need a mic better than the basic one you use for gaming or kicking around. The quality of your microphone plays a vital role in ensuring your success as a streamer, and therefore it is important that you get one of the best studio mics in the market. The microphone should have direct controls for headphone volume and multiple record modes, and mute.
Capture cards
With the right software, streaming from your computer is easy once you got the parts to put yourself on the internet. However, you will need a capture card if you are using an Xbox. For that, there are two options to consider – an external capture card that connects to your PC and console via HDMI, or an internal capture card which you have to install to your PC tower.
Internal capture card
The benefit of using an internal capture card is that its record more efficient at a higher quality and take a load off of your PC hardware. You can easily record both your console gaming and your PC gaming when you successfully install the internal capture card in a dedicated stream-recording PC without having to worry about splitting resources between the stream capturing software and running your games.
External capture card
If you plan to stream using a laptop, installing an external capture card is not going to work. However, there are other external capture cards that you can use instead. An example of a capture card that works with any modern console is the Elgato Game Capture HD60S. this allows you to enjoy lag-free gaming and as the time pull your footage to your PC for recording or streaming.
The software you will need
After you find the necessary hardware; microphone, webcam, and a capture card connected to your computer, the final step is to figure out what recording or broadcasting software you will require to get your commentary or game footage to your audience in style.
XSplit
XSplit provides two necessary applications that should cover all the bases when streaming your commentary or gameplay to your audience. XSplit allows you to customize the lock of your stream using a full video production suite. XSplit Broadcaster makes it easier for you by letting you click to record or stream your gaming and quickly add a webcam. If available, you can even use chroma key support. XSplit gives you the freedom to host your streams where you prefer as it supports Livestream, YouTube, and Twitch. XSplit allows you to customize the lock of your stream using a full video production suite.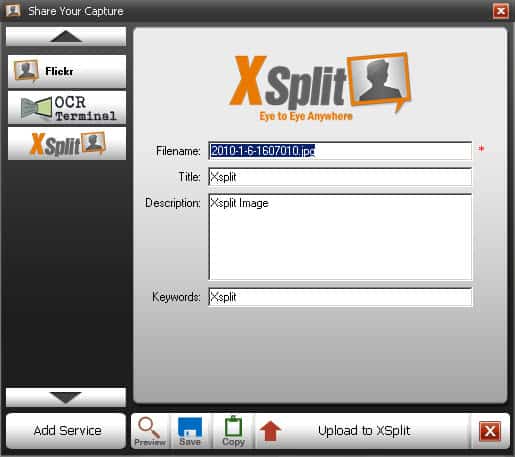 Open Broadcaster Software (OBS)
Open Broadcaster Software offers you the option for free, open-source screen recording software. This is not the prettiest option out there given that it is open-source software but it is free with some user-created plugins available. Choose between OBS Studio that supports Windows, Linux, and Mac or OBS Classic for Windows.
Gameshow
If you are looking for a streaming tool that uses and jam-packed with features, and easy to set up, Gameshow is the ideal choice. It offers widgets and templates for social media and interacting with your audience as well as dynamic editing that allows you to change and customize your stream on the fly. Gameshow enables you to record your gameplay to videos for later upload or stream instantly to YouTube or Twitch. It supports PlayStation gamers and console capture for Xbox, and it is also compatible with both Windows and Mc.
Streaming tips for a smooth setup
Keep your setup simple

– you make your setup more complicated with every piece of equipment that you add. You risk the success of your entire show if any of these parts fail. To lower the odds of a technical error, always keep your setup simple.

Have backup equipment available

– There is still a chance that your equipment may fail even with a simple setup. It is highly recommended that you keep backups of your gear whenever possible.

Ensure a bandwidth availability

– to ensure that your stream is viewed by your audience, make sure that you have a consistent upload bandwidth.

Budget extra time for audio

– Audio plays a very crucial role in delivering a professional live stream. Always ensure that you have enough time to minimize test acoustics, room noise, and configure your audio encoding settings.
With legions of dedicated fans who tune in daily to watch them dominate Fortnight matches, the biggest streamers are a new breed of Internet celebrity. Whether you are looking to take your brand to exciting new places, create a professional-quality broadcast, or nail down your setup/pre-show activities, you can use the content of this article to master what it takes to become a successful streamer.