Animated graphics are versatile, flexible, and effective for communicating messages for advertising, training, and educational purposes. A full service motion graphics company, such as Austin Visuals, can help you show information that is not easily conveyed in a static graphic, from how a product works to how the human brain works.
Although motion graphics are fun and animated, they can be used to convey serious information. This technique is used to educate people about important topics in business, news, education, and medicine. Regardless of the story you tell or point you want to convey, a motion graphics agency can help you find an engaging way to tell your story.
When to Call a Motion Graphics Company  
Individuals, businesses, and organizations often turn to animation companies when they want to tell an engaging story in a short amount of time. Motion graphics can be used to tell the story of your brand, present a case study about how your product or service solved a problem for a specific customer or situation, or inform people about an important issue.
If you want to present data that is complicated or difficult to understand, you may want to use animation to help your audience visualize data. Motion graphics can be designed to make complicated data or facts that are difficult to understand more memorable and easy to understand.
If you want to make information more accessible to the masses, animated graphics are an effective tool for communication. Motion graphics are increasingly being used by organizations to educate and inform people about important social issues, charitable causes, local, national, and world events. These graphics can help tell an engaging story that can be used to motivate your audience to get involved.
Animated graphics are a great way to get people talking about an important issue in society, cause, or political issue. Because animation is so memorable and engaging, people are more likely to remember the information and talk about it with their friends and family.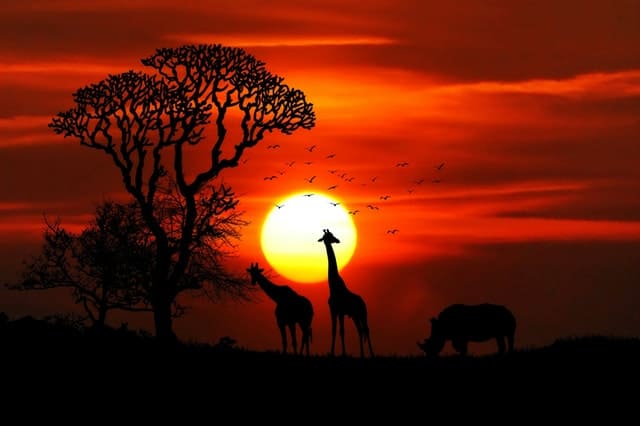 Including graphics can help encourage people to share information with others. Every day, countless people are sharing motion graphics and animated video on social media sites, through email, and in text messages. In fact, if you want a message or idea to "go viral" putting that message together using animation can help you achieve that goal. People tend to share interesting and captivating visuals faster than text or static images.
Animation can be used to create an easy to follow, step by step guide for complicated processes. Animated video graphics are often used to break down the steps of a multi-step process, such as applying for scholarship programs, making healthcare or insurance decisions, or performing a home maintenance task. This technique allows you to guide your audience through the process, one step at a time.
If you want high quality, memorable graphics that will tell your story or convey information in an engaging way, choosing the right 3D animation studio can make all the difference. You want a company with specialized services, experienced creative professionals, and high quality work at affordable prices.