Over the last couple of weeks many leaks from the new Galaxy Note 4 have showed up as Samsung has already started its marketing campaign but hasn't officially announced the upcoming flagship smartphone.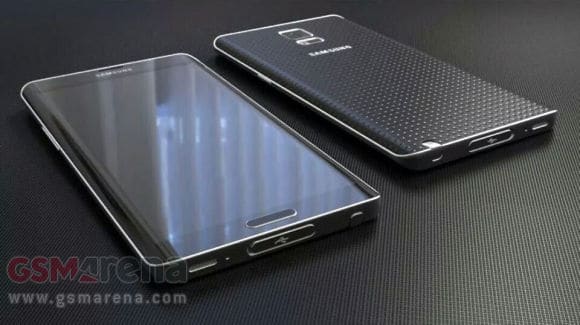 According to leaked pictures from GSMArena the upcoming Note 4 will have a three sided display. The image is very different from previous leaks as the device appears to have a different back panel, showing a Galaxy S5 like perforated leather back and the USB 3.0 port has a metalflap.
This leak could be the first leak of the second version of the Note 4 it was rumored for some time that Samsung in Korea would launch a different version of the Note 4 with a 3 sided display, the reason why they will limit it to Korea is because of the complications mass manufacturing this device.