One of the biggest problems iPhone users may meet after switching from android is file transferrfing. It was not easy to transfer iOS content, like iPhone photos, contacts, videos from one device to another. If you are not familiar with the using of iTunes and looking for an easier solution, I would like to recommend the easy-to-use iPhone manager – IOTransfer, which can be used as iTunes alternative.
IOTransfer runs on Windows computer and offers the access to your iPhone photos, videos, music, iBooks, Contacts, Podcasts. You just plug your iPhone to computer via USB cable, then the tool will directly access your iPhone and give you an intuitive view of your device files. With IOTransfer, you can transfer any files from iPhone to computer, and vice versa.
Transfer iPhone Content
With the help of IOTransfer, you can get rid of iTunes and can easily transfer tons of photos between iPhone and Windows PC. It is one of the fastest ways to transfer iPhone photos. Photos in the phone can be stored as a backup as well. This software will make your life much easier if you are using the ios devices and you have issues transferring pictures from Windows to another iOS device.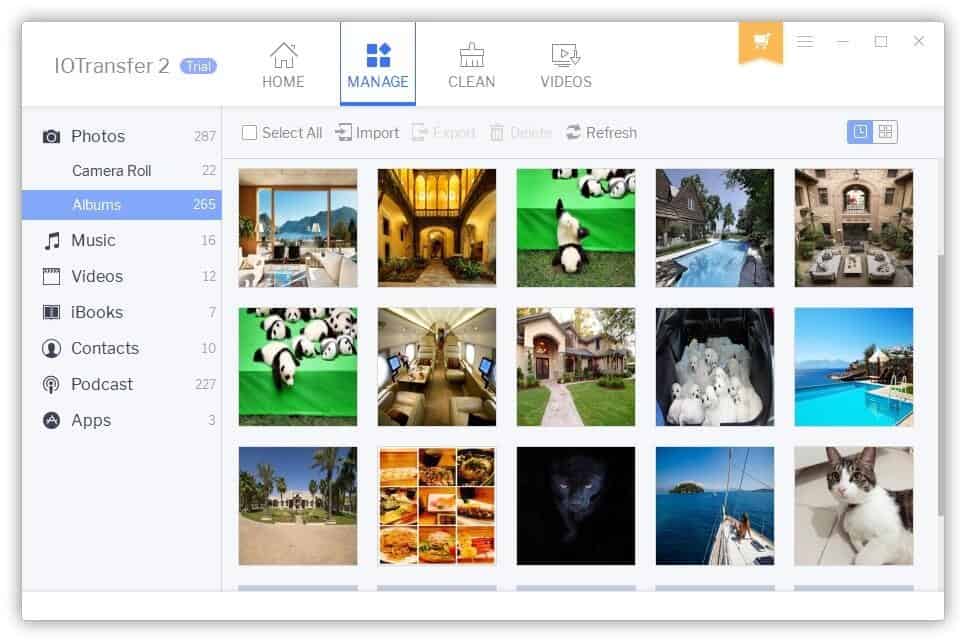 IOTransfer will not only help you with the photos but also with music. This software will help you in the simplest manner to organize, manage or search for the music. In this iPhone transfer tool all your music files will be shown intuitively, and ordered by Name, Time, Artist, Album and Size tabs. You can upload any kind of music format that supported in iPhone, iPad, iPad easily and swiftly.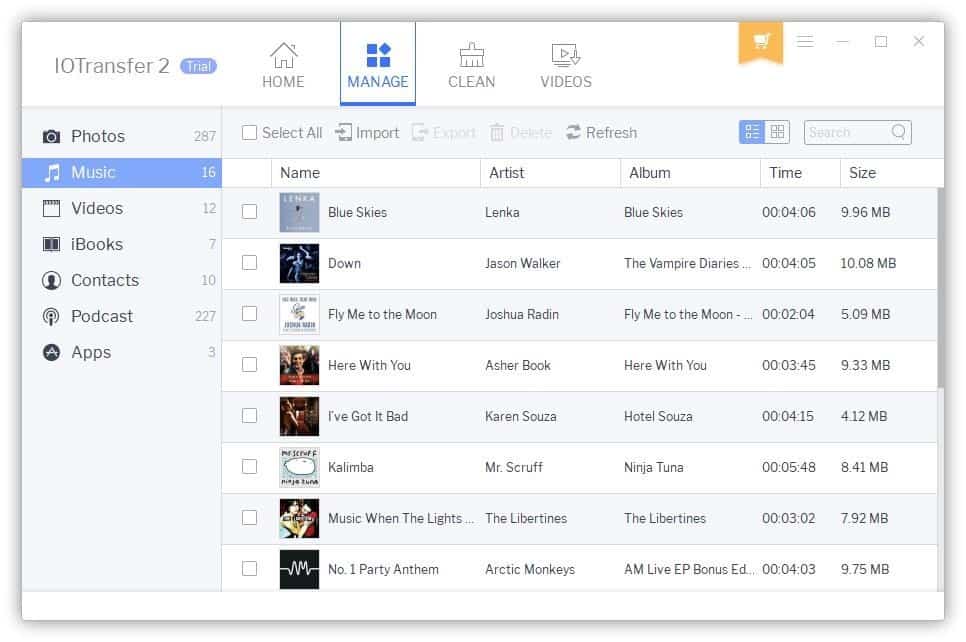 Another great feature of this software is that it can backup photos, songs, videos, contacts from iPhone to computer with one simple click. You will not have the risk of privacy leak.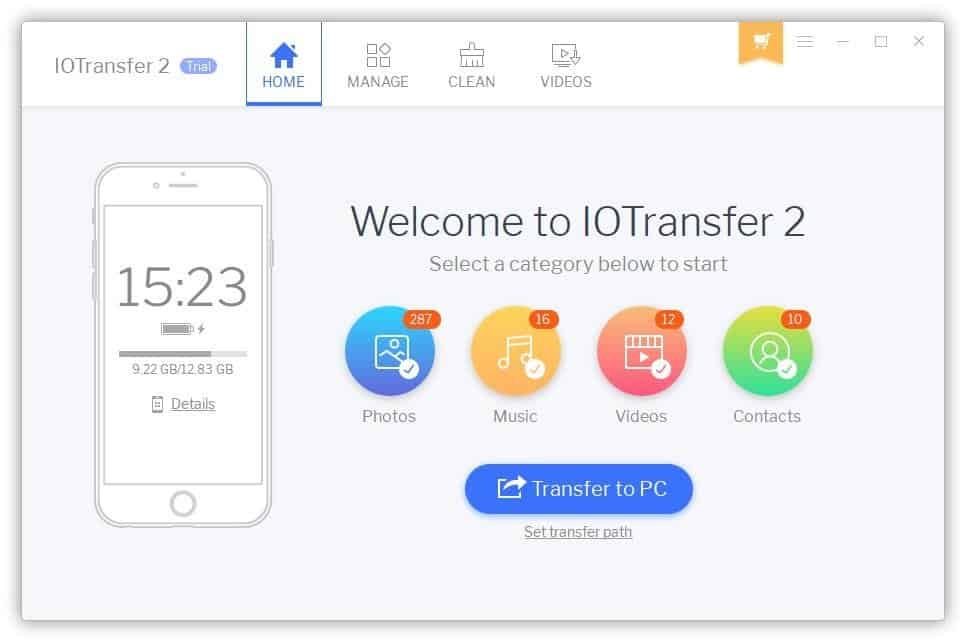 Safe Clean and Video Downloading
Along with transferring and managing iOS files, the program adds advanced features: Safe iOS Clean and Online Video Downloader.
As iPhone users, you may face the memory issue and run out of space on your device, then this software also comes into play. In the Clean tab, you can clear the space to free up more valuable space. The process is quite simple, just click scan my device, IOTransfer will help you remove useless files from your device.
There's a built-in Online Video Downloader which aims to help you download videos from sites like YouTube, Vimeo, Instagram, and other 100+ sites. You can even choose to save the videos iPhone directly.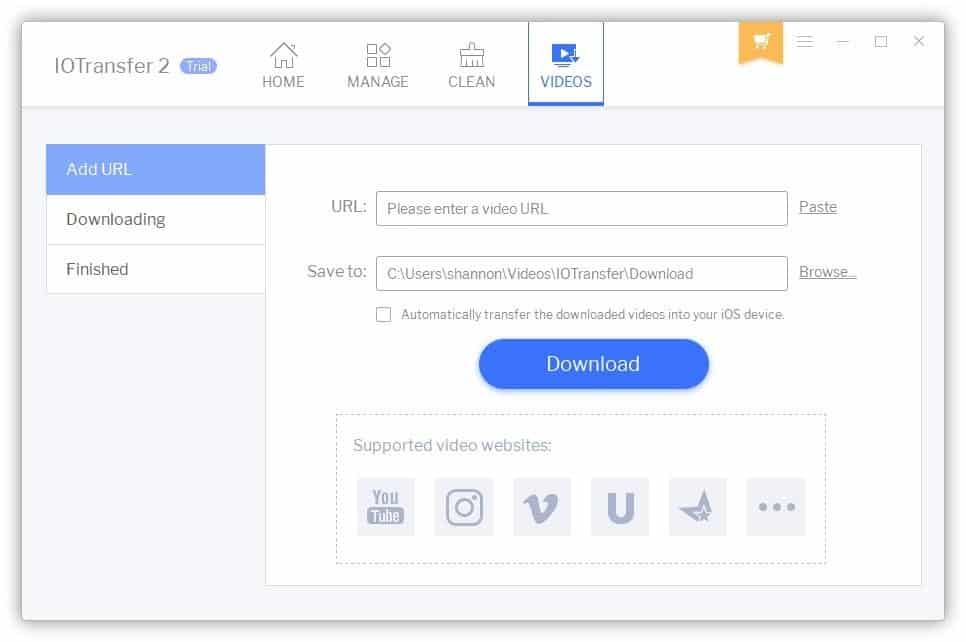 Summary
If you are tired with the cumbersome workflow of iTunes, the free iPhone transfer tool is the best alternative for you.