With so many of today's consumers using technology to inform buying decisions and make purchases, businesses need to be more tech-savvy than ever to stay competitive. According to a survey from iVend Retail, 72 percent of consumers shop at home on their smartphones and 60 percent use their smartphones to make buying decisions in brick-and-mortar stores. With a few techy tweaks, you can be optimized for higher sales coming from mobile and web users. Here are the top five tips that will get you there:
1. Get More Ad Clicks with Ad Extensions
Available in AdWords and Bing ads, ad extensions make your ads larger, providing a larger surface area for clicking. This comes at no extra cost to you, and it's proven to boost click-through rates.
2. Reduce Friction in the Checkout Process
With so many shoppers using technology for better convenience when shopping, it's important that your business makes the customer journey as streamlined and frictionless as possible. If your customers have to jump through hoops to make the purchase happen, they're more likely to abandon their cart, especially if they're shopping for products they can find from other vendors. Every step added to the checkout process gives buyers more time for doubts and second thoughts about their purchase. Avoid any unnecessary fields and get the process down to as few clicks as possible.
3. Add Additional Payment Options
There are many more ways to pay for purchases than there used to be. The math is simple: the more payment methods you accept on your website or mobile app, the more sales you can make. Flexibility pays off, so add more payment options, such as PayPal, Google Wallet, ApplePay and Stripe. These payment systems are becoming more popular, especially among smartphone shoppers.
4. Use Online Marketplaces Proven to Drive Sales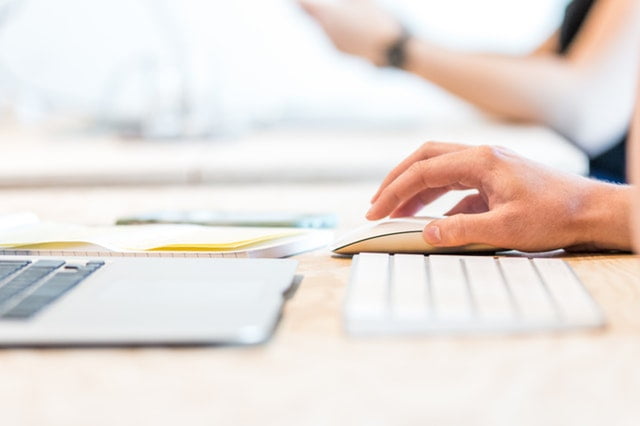 While it's important that your business still have its own website, you can increase your sales by leveraging third-party marketplaces like Amazon and eBay. Doing so will help your products get seen by shoppers who routinely shop there. Seeing as people spend millions every day at these marketplaces, it's a great place to get eyes on your product, especially if you're just starting out. And if you're competing with other vendors to sell products you didn't create, leveraging these platforms can give you the credibility you need to stand out. This can work for your small business or side hustle, even if you're partnered with a direct sells company. For example, the best practice for how to sell Amway products is to promote your own online store, and also list your products on existing online platforms to create more opportunity for buyers to find your products.
5. Use 'Google My Business'
Now that mobile is taking the forefront, it's important your ads and e-commerce website are optimized for mobile searches. Google My Business is a new feature on Google that shows results for mobile users who search for terms like "bike shop near me" or "pizza delivery open now." It displays information such as hours, busiest times and storefront photos. Businesses that set up their profile on Google My Business are bound to rank higher on Google searches. All you need to do is verify your business if it's already on there, or create your business profile, and then you can take charge of what users see when your business pops up on Google.
The Tech-Savvy Way to Increasing Online Sales
Now that convenience is the biggest trend, it's important your business use technology to make the buyer's journey as simple and hassle-free as possible. By adding payment options, making checkout seamless, listing on popular marketplaces and using tools like ad extensions and Google My Business, you can growth-hack your business without racking up marketing expenses.