Many users have been reporting issues with the Twitter app Fenix not working properly and now the creator of the app Matteo Villa has confirmed in a Google Plus post that Twitter has blocked the application, preventing it from posting tweets
"It seem that for unknown reasons Twitter somehow blocked the application, so we are no longer able to post tweets.
I've contacted Twitter support for explanations, I hope for a quick resolution.
Sorry for the inconvenience."
UPDATE: It seems like it is possible to tweet again from the app. Everything is back to normal. There has been no explanation from Twitter on the reason why.
The $2.49 app available for Android gained popularity since it has many much requested features the official Twitter app doesn't like Lists, TweetMarker, photo previews, internal browser, muting, multiple themes, multiple accounts and multiple drafts. As of now there seems no logical explanation  for why Twitter has blocked the app. [Image source: Droid Life]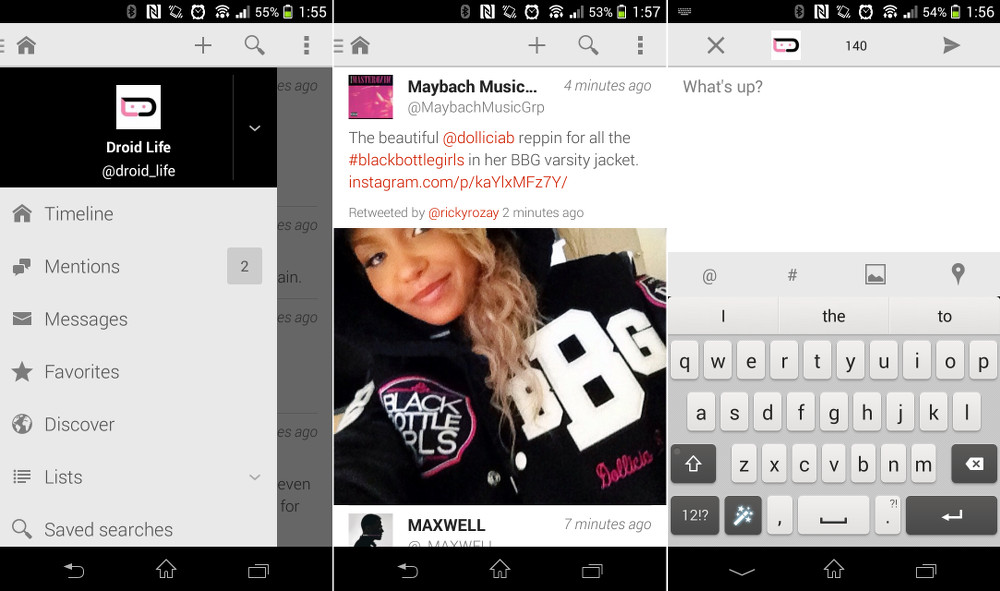 It is not the first time Twitter has made changes to its system or blocked random apps, several months back it made a huge update to is API that prevented many third party apps and websites from working properly. As new information on why twitter has blocked Fenix gets released, we will keep updating this post!
Hello, my name is Jenifer Whiteside and i am an Author and Editor at AmongTech. I joined in 2013 as the fourth member of the team. I live in the US and am 27 years old. I will provide social network & Social media for AmongTech. I currently work for a big company located in California and live with my fiancé in California.