Music festivals are a big deal these days, although these outdoor events have been around for decades. The first major festival took place in 1967 and paved the way for the many festivals to come, including Woodstock. These days anyone can quickly and easily purchase tickets to the top music festivals in the world online thanks to the latest ticketing software (https://roller.software/), making it one of the most popular activities for music-loving millennials. Here we take a look at the best music festivals around the world that not only draw big name artists but the biggest crowds as well.
Coachella, Indio, California, USA
Taking place: 14-16 April and 21-23 April 2017
Coachella is one of the biggest music festivals in the world in both size and reputation. People from all walks of life don their most fashionable festival threads to 'rough it' in the desert. Expect to see flower crowns, gypsy dresses and beaded necklaces while you enjoy featured acts by some of the most popular musical performers, including Guns n Roses, Calvin Harris, Sia, Major Lazer and more. Also, you are likely to spot a celeb or 30 as this is probably the most popular festival amongst the Hollywood crowd given its location.
Ultra Music Festival, Miami, Florida, USA
Taking place: 24-26 March 2017
Ultra has taken the world by storm with many events taking place all over the globe. The Miami, Florida event took place in March and was a rousing success, but what do you expect with a line-up that included David Guetta, Major Lazer, Justice, DJ Snake, Ice Cube, The Prodigy and more?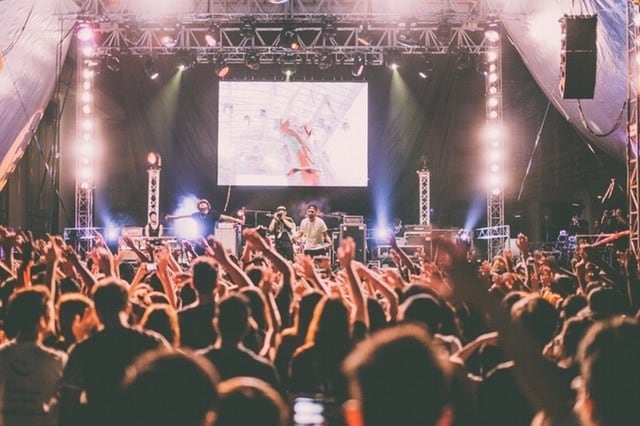 Tomorrowland, Boom, Belgium
Taking place: 21-30 July 2017
One of the most recognised music festivals in the world for electronic dance music, Tomorrowland gets bigger and better every year. Hundreds of electronic DJs descend onto the stage, with past acts including David Guetta, Avicii, Martin Garrix, Tiesto and more.
Mysteryland, Haarlemmermeer, The Netherlands
Taking place: 26-27 August 2017
Although the main event takes place in The Netherlands, the success of this festival has seen it spread to both South and North America. Previous acts include Gorgon City, Dubfire and Don Diablo, while this year's event promises 250 live acts and DJs across 16 stages.
Exit, Novi Sad, Serbia
Taking place: 6-9 July 2017
Another world-renowned music festival, Exit features electronic, rock, hip-hop/rap, metal, reggae and punk musical acts, making it one of the most diverse music events in the world. Exit was first launched in 2000 and has grown to become a top music festival in the world with big artists like Ellie Goulding, Wiz Khalifa, David Guetta and Bastille as headline acts.
Sonar, Barcelona, Spain
Taking place: 15-17 July 2017
This three-day event features some of the best artists and DJs on the scene right now, with the 2017 line-up including names like Nina Kraviz, Nadia Rose, Moderat, Nicolas Jaar, and The Black Madonna, amongst others. Who wouldn't want to experience a three-day musical extravaganza in Barcelona?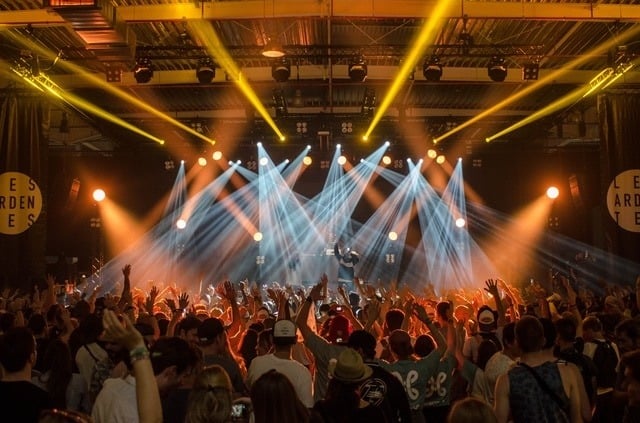 Electric Daisy, Las Vegas, Nevada, USA
Taking place: 16-18 June 2017
Electric Daisy has the reputation of being the largest EDM festival outside of Europe. While the 2017 line-up has yet to be released, given its history, revellers can expect a memorable experience, most notably the jaw-dropping opening ceremony.
Fuji Rock, Yuzawa, Niigata Prefecture, Japan
Taking place: 28-30 July 2017
Fuji Rock is the most recognised outdoor music event in Japan and one of the largest in Asia and the world. The first event took place in 1997 showcasing the hottest rock and electronic music. Fuji Rock has since hosted artists like the Red Hot Chilli Peppers, Sigur Rose, Wilco, and Innocent Criminals and more.
Mawazine, Rabat, Morocco
Taking place: 12-20 May 2017
Mawazine is the largest music festival in Africa. Also known as Rhythms of the World, the event celebrates the best in music thanks to some of the biggest artists in the industry taking to its stage. The 2016 line-up alone included Chris Brown, Pitbull, Iggy Azalea, Wyclef Jean and Christina Aguilera, to name a few.