It is a small business owner's prerogative to save money whenever they can. You may not have known this, but POS systems can be obtained at no cost whatsoever.  POS software is used in combination with point of sale hardware to track inventory, process and monitor sales, store customer data, integrate with systems and databases, and a variety of other functions. Normally, it comes in the form of a web or mobile application. This article looks at the best POS systems without a monthly fee.
1. Vend
This company is always making overwhelmingly positive changes to its system. Front-end features are remarkably intuitive, while any users would be delighted by the rich back-end features. Vend has a notable inventory management system, an omni-channel sales approach with both in-store and online capabilities, an extensive list of integrations with third-party software, and an overall well-rounded retail management solution. It is a market leader with clients in almost 150 countries and over 20,000 installations.
Its free package has the following features:
1 register

1000 customers

1 outlet

Product management

10 products

1 user

Stock control

Store credit

Customer profiles

Small business reporting

Integrations

Integrated card payments (in select countries)

Help center
Imonggo POS
Depending on your needs, Imonggo could be a great POS solution. This was the first company to offer a truly free POS system a decade ago, and their free plan still offers more than a lot of their competitors do. Unlike Vend, Imonggo's plan allows for 1,000 products, which means even bigger retailers could find a use for the free option. This system also includes integrated inventory management with its free version. Users benefit from good customer support and a nice sales analysis feature as well.
This system is exceptionally user-friendly. It takes just minutes to set up and you can go through its basic functions very easily.
Unfortunately, the free plan has a limit of 1,000 transactions per month. The system seems not to be EMV compatible, meaning transactions with chip cards can't be processed. Neither can cards offline, although there are other processing options through Imonggo's partnership with Authorize.Net.
You don't risk much when you choose this system. The company offers a 30-day free trial and you don't have to sign a contract. It costs only $30 a month if you choose to upgrade at some point.
Linga
Albeit lacking in functionality of Vend's caliber, Linga offers a solid service for a small business with a limited product range. The free plan comes with just one register and 25 items, but the remaining features are impressive. Linga allows for coupons, modifiers, voids, happy hour, check splitting, and returns. On the back end, you get employee performance tracking, sales dashboards, and email marketing among other things.
You don't get much of a loyalty program or great inventory monitoring with Linga's free plan, but this probably won't be a deal-breaker considering the fact that you're already limited to 25 products. Linga's interface can take some time to get used to and there aren't as many useful resources for getting through the initial setup process as with other POS systems.
For a free system, Linga has a lot to offer. If you want to upgrade, the basic plan starts at just $19.99 a month and features unlimited products.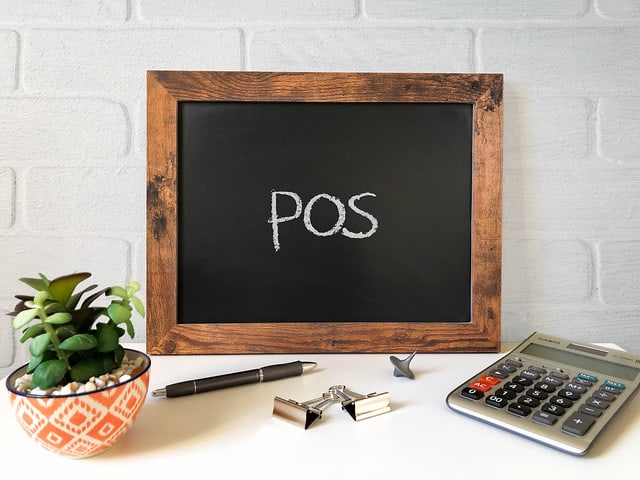 Square
Square is a very popular, function-rich mobile register solution without a monthly fee. It is less a software solution and more a fully mobile payments solution unlike the other free POS systems we've reviewed, meaning it runs via an app on your tablet or smartphone instead of a web browser on a computer.  
Square's free plan features the following services:
Free App & Reader

Square eCommerce

Square for Retail

Square for Restaurants

Free, general-purpose POS software and reader for iOS and Android

Specialized software for more complex retail stores

Specialized software for full-service restaurants

Easy integration with popular platforms plus API for customization
Of course, Square is not limited to being a mobile register. It has a lot of useful back-end features, including inventory reporting, an integrated online store if you also do business online, and built-in integrations with accounting software and many other programs. If you lose internet access, you can also continue to run the app and process payments offline.
Loyverse
Loyverse has no paid plan at all and is most appropriate for cafes and small retail businesses. As could reasonably be expected, its features are rudimentary, but there are a lot of them. The system offers sales analytics, multi-store functionality, inventory management, and a remarkable loyalty program. It even has a convenient kitchen display system.
This POS system has integrated with Vantiv to make payment processing easier. You can upload your inventory via a CSV file. Loyverse's interface doesn't have a lot of frills on the back or front end, but it's fairly intuitive.
You can add staff management for an additional $5 per customer and advanced inventory for $25 a month. Customer service with live chat is included.
eHopper
Albeit not having an outstanding design, eHopper provides an astounding number of free features. The free plan comes with customer management, inventory management, reporting, modifiers, and merchant processing. Smaller businesses are likely to find just about everything they might need here, even though there aren't many customization options, and only 15 reports are available.
A few nice bonuses include the options to add item descriptions, create customer profiles, and operate across multiple locations. On the downside, there isn't much help with training, so if you're new to POS systems, you may find some difficulty setting up. There also isn't any access to email support, though eHopper has a lot to offer if you don't anticipate having problems with a relatively straightforward system.
Final Thoughts
POS software can certainly be costly, but it doesn't have to. Your business could run perfectly well without spending a dime depending on your needs and what you're willing to sacrifice. Thank you for reading our piece about the best POS systems without a monthly fee!