Once you decide you want to get a POS system, you need to consider the suitable features for your business. POS systems offer retail-specific features such as inventory management, CRM, employee management, and many others, and these are suitable for retail stores. The right point-of-sale system can transform your business by increasing your profit margins. There are many pos systems in pos Australia, but we will look at some of our top picks specific to retail companies.
Lightspeed is an excellent choice for retail because it has an exemplary inventory management system. It is perfect for retailers who need to track extensive inventories as it allows them to group products by type and sync their online and in-person sales. Lightspeed also enables you to create and complete purchase orders across multiple vendors. It allows you to store customer information thanks to the advanced loyalty functionality, making it easy to reach out to them if you want to offer a discount or inform them about a sale.
Square has become a favorite for small retail businesses because it is flexible and allows business owners to accept payments on their devices without necessarily buying any hardware. In case you need to buy the hardware, it is still quite flexible and gives you many options to choose from. This pos system simplifies transactions, is effective, and handles credit card processing easily. It can also cater to large organizations helping them manage inventory and sales and track customer purchases.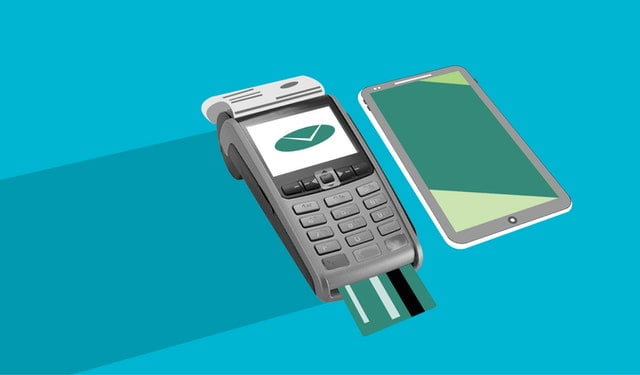 Vend works well for midsize retailers and comes with some great features, including purchase order capabilities, inventory management, customer relationship management, and loyalty programs. Vend doesn't offer its in-house payment processing solution but works well with PayPal, Vantiv, and Square for any in-store credit payments. Vend helps you tailor the POS to your unique brand with the help of the simple user interface that features quick keys with plenty of customization options.
Shopify is famous for its eCommerce tools and offers a POS system that supports multiple sales channels. Some of its features include sales, employee, and inventory management, and it is excellent with updating your in-store and online inventory in real-time. This system has excellent sales analytics and has an option that offers discount codes. The in-store and online integration gives your customers a smooth checkout experience.
Shopkeep is an affordable cloud-based POS system that has a customizable, intuitive interface according to your business. The interface is easy to use and is available on iPad and mobile. Shopkeep is used to manage store operations from anywhere and can easily access sales information. It also allows loyalty programs and gift card integrations through its customer marketing tools. Other features include multistore capability, the ability to create barcodes, and omnichannel features such as local delivery, eCommerce websites, and numerous ways to accept payments. Shopkeep can be used with other credit card processors even though it also has its in-house payment processor known as Shopkeep payments.