For many graphic agencies and graphic designers, email-based proofing or even pen-and-paper proofing is still the go-to approval and feedback process. However, it's no secret that they are very far from being the ideal method for the design approval process. 
Since creative content and graphic design works always need to be reviewed before each approval and release, in today's fast-paced and demanding digital content environment, traditional proofing methods like email-based proofing is no longer ideal. 
Instead, online proofing is a relatively new method made possible by today's cloud environment and high-speed internet, providing graphic designers, reviewers, and stakeholders with a cloud-based, fully real-time proofing process.
What Is Online Proofing
Online proofing refers to a software or platform that allows us to perform all the steps required in the approval and review processes in a single, typically cloud-based application/software. 
With online proofing software, graphic designers, approvers, project managers, and any other parties involved in the graphic design project can share files, provide feedback or comment, and collaborate in a single application. 
With this, the approval process becomes much more transparent, and everyone involved in the process becomes more accountable. Everyone involved in the project can see anything posted in the online proofing software: any new version of the graphic design work, any comment, and even who has viewed a revision. 
When executed correctly, online proofing can transform the approval process from a frustrating one into an effective, accurate, and efficient process. 
A good free online proofing solution like WeAproove will also provide automatic notification for relevant parties when a graphic design deliverable is ready for review. This ensures each step of the approval process to be performed in a timely manner, and we can avoid cases where a reviewer took days just to send feedback because they forgot to read an email. 
Most online proofing software would also allow users to customize rules according to the graphic design project's needs. For example, if the project needs both approvals from two different reviewers, we can set such a rule. 
Benefits of Online Proofing in Graphic Design Projects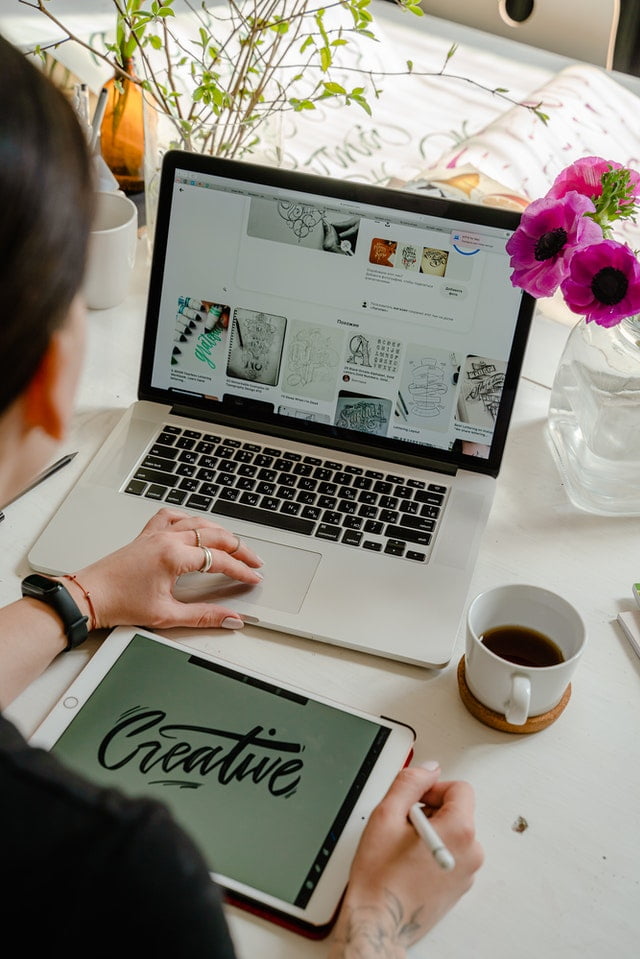 There are several areas where online proofing software can help in streamlining the approval process: 
More streamlined and efficient approval
Since all design files, feedback, and other project elements are stored in a single secure location, we can create a more efficient environment without us needing to send emails and documents back-and-forth. 
Since everyone can see anyone, when someone has commented about a specific element of the project (i.e., font choice), the other reviewers no longer need to make the same comment and focus on other areas. 
This alone can streamline the approval process, allowing us to track further updates and changes in one place. 
Improved Confidentiality and Security
In email proofing or paper-based proofing, you lose control of that document once you've sent the document to your client or reviewer.  
The recipient of the document, for example, can send the document to an authorized people, whether accidentally or with malicious intent. A client, for example, may send your work to a competitor.
With online proofing, this won't happen as you can easily monitor who has accessed the file, and you can put access restrictions whenever required. 

This is probably the most significant improvement for us graphic designers. After all, who doesn't hate revisions?
With the centralized approval process made possible by the online proofing software, all reviewers and stakeholders can easily check all aspects of the graphic design project together, allowing the designer to get accumulative feedback in any revision cycle.
This will help reduce the revision cycles throughout the whole project while also improving each revision cycle's quality. 
With fewer revisions, graphic designers can spend their valuable time in the design process rather than being stuck in endless back-and-forth emails. 

With a more transparent feedback system where everyone involved is also accountable, we are more likely to meet the project's deadline and ensure the project stays on budget. 
Also, online proofing reduces or eliminates the risks of compliance errors, allowing the project to be much more accurate to the client's expectations. The client can also stay more involved throughout the real-time online proofing process. 

More Versatility For Everyone
Another significant benefit from online proofing, compared to traditional proofing processes, is that we can use the online proofing software anywhere and with any device. 
For example, in an email-based approval process, while we can open the email on a mobile device, we can't open a .PSD file since we don't have PhotoShop. With online proofing software, everything is cloud-based, so we can open the files anywhere. 
Thus, reviewers can log in to the platform anytime to provide comments on any mobile device. This can significantly improve the approval process, allowing a real-time collaboration and communication process for everyone involved. 
Conclusion
Online proofing can provide a more efficient and transparent approval process for any graphic design project. Everyone involved in the project can collaborate and communicate in real-time on a single platform. 
All stakeholders involved can provide more accurate and useful feedback in real-time. In turn, this will also reduce the deliverables' compliance risks and improve the overall quality of the graphic design work. 
By eliminating the need for graphic designers to be involved in administrative processes, the more time they'll have to create a better graphic design deliverable.