So you just spend a few thousand dollars on an iMac, you hooked that one single cable to the wall and spend 10 minutes figuring out how the hell do i turn on this keyboard. But you got it all figured out now and are ready to starting using it, so what apps do you need? Just like iOS, Mac's also have their own App Store
10 Free Mac apps for Mac worth checking out
1. Better Touch Tool
This app will allow you to make the most out of your Trackpad, allowing you to customize finger gestures and change tasks that current gestures make. For those who love customization this app is a must have. You can download it here
2. VLC
If you want to play all movie formats we highly suggest you check out VLC, the app is immensely popular and way faster then Quicktime an app that is usually a little slow and has some trouble reproducing a lot of video formats. You can download VLC for free here
3. The Unarchiver
Most downloaded files these days are compressed. While Apple doesn't have trouble uncompressing .zip files most other formats like .rar might become a little more complicated. We highly recommend you check out Unarchiver on the App Store, here.
4. MacVim
For those used to using wordpad and other great text editors, Apple's default text editor might lack some features. While we recommend you use Apple's own Pages we would also like to point out MacVim a great text editor for mac. Download it here
5. ClipMenu
(This one will save your life) While it might not be an app, this is a feature i install first whenever i get a new Mac. This little extension will add a clipmenu to your menu bar at the top that allows you to can manage your clipboard history. You can record 8 clipboard types, from plain text to image. Download it here
6.Flux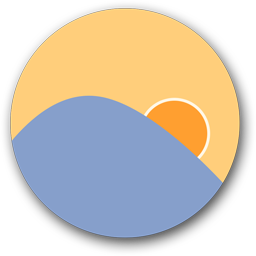 While on Windows this might have never crossed your mind, on Mac OSX it is really easy to change your screen brightness, something that might get annoying some times since you have it too bright and don't want to constantly change it. Flux will adjust your screen brightness depending on the time of the day. You can download it here
7. Calibre
If you own an eBook Calibre is a must have. It is faster, easy to use and probably way better then your current eBook manufacturer software. It allows you to view ebooks, convert them, download them and manage every book on your device with ease. You can download it for Mac OSX here
8.Chrome
Depending on your personal taste, Chrome is the best browser out there and it is no different on Mac OSX, unless you are a Safari fan, you can download Chrome here
Hello, my name is Niels Bosch
and i am the founder of AmongTech. Currently living in the South of Spain. My main interests are web development, playing video games once in a while, Apple, Marketing and SEO. I am currently studying Business administration, Networking & Security and Database management and will be doing so for the next year.