For some time, you have been contemplating taking on an extra job. Whether you are dealing with extra bills due to a car or home emergency, determined to pay off your credit cards or saving up for a new laptop or smartphone, you are hoping to earn some more money. While older generations have moonlighted by working part time at a grocery store or delivering pizzas, you are determined to use your love and knowledge of technology to get your side hustle on.
Fortunately, there are a number of great ways to combine tech with the ability to earn extra money. Check out the following ideas:
Teach English via Skype
A great way to earn a side income using the power of your laptop and Skype is by teaching English remotely. As Forbes notes, there is a pretty big demand for native English speakers who have the patience and desire to coach people to learn English. Since so many of the students are in other countries, you can use Skype to reach them and conduct your lesson. Check out sites like Learn4Good to see what remote jobs are available.
Look Into Direct Sales
Another flexible way to earn some money on the side is through direct sales. There are a number of companies that are looking for hard-working people like you to sell their quality products; a great example of this is Amway, which has helped budding entrepreneurs get their side hustles on for decades. From cleaning supplies and beauty products to health supplements and more, there are a wide variety of things you can sell directly via Amway. In order to reach even more potential customers, direct sellers for Amway are using social media channels and mobile technology. For example, let all of your friends and family know you are working for Amway via posts on Twitter, Facebook and Instagram and use your smartphone to complete sales.
Sell on eBay
If you have some cool collectibles that you no longer really love, you can sell your unwanted stuff on eBay for extra money. Set up an account on your laptop and then you can access eBay anywhere you can find a Wi-Fi signal; this means you can complete sales on your smartphone while sitting in a local coffee shop. If you need more inventory, check Craigslist on your tablet for upcoming garage and estate sales and see if you can find additional items at great prices that you can turn around and sell for a profit.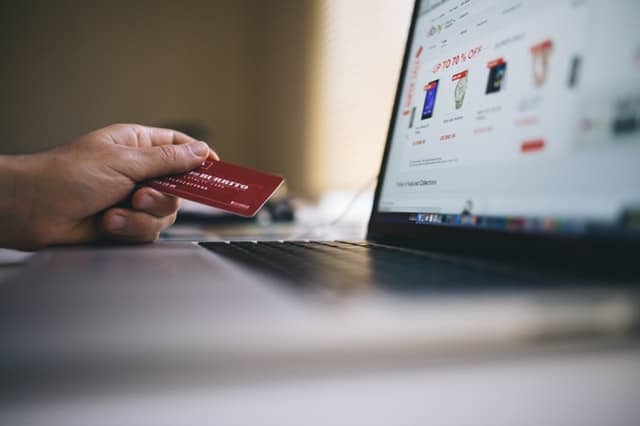 Sell Handmade Crafts
If you have an artistic side, you might enjoy selling your handmade items on a website like Etsy. Open up a virtual shop on the popular website and sell your unique goods to eager buyers. Instead of sitting for hours at local craft shows, your Etsy shop will be open 24/7. From handmade jewelry and holiday-themed products like ornaments to greeting cards and more, Etsy is a great way to earn some money on the side.
Consider Freelancing
There is no shortage of freelance opportunities that can help you earn some extra dough — and you can use the power of the internet to find them. Sign up with a website like Upwork and check it regularly on your smartphone or tablet to see what types of jobs are available. You can use the Upwork platform to chat with other freelancers and potential clients, and share files either on your computer or mobile device.