For video game lovers looking to recreate the experience of hunting from the comfort of their own homes, there is no shortage of realistic hunting games on the market. From simply animated point and shoot games to ultra-realistic virtual reality hunting simulators, here are the best hunting games available to play right now. 
1. Hunting Unlimited
The Hunting Unlimited Franchise produced countless editions of this classic game throughout the 2000's, and is possibly the most simple and beginner-friendly hunting game on the market. 
The game gives players the option to choose from dozens of different weapons and tools and allows players to create their own customized hunts and share them with others. Although some of the franchise's games are fairly outdated, they are some of the best and most straightforward hunting games ever created. 
2. Bigfoot 
If you're not looking for a realistic hunting game, try Bigfoot, which tasks players with hunting the supernatural sasquatch creature by tracking its habits and setting the right trap. The perfect mix between a hunting simulator and a horror game, Bigfoot is sure to leave players wanting more – just in time for the newly released sequel, Folklore Hunter. 
3. Hunting Simulator 2
This ultra-realistic hunting simulator is the closest gamers can get to a real hunt from the comfort of their own homes. Players must choose the right weapons and type of ammunition in order to track down and hunt dozens of different animals throughout various environments. Players will use real-world hunting tactics and gear such as outfits and weapons like the large range school that many hunters would actually use while in the field.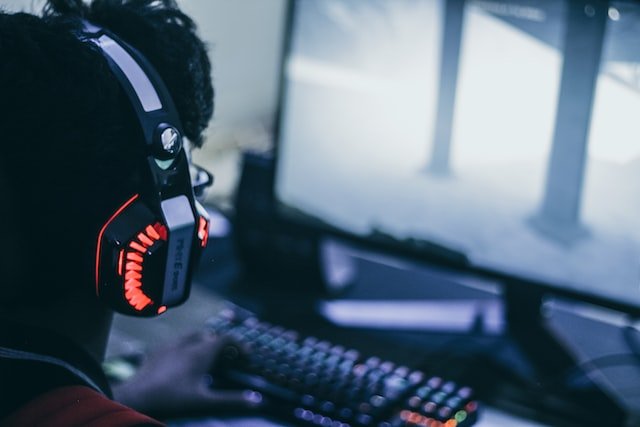 4. Depth Hunting 2
If hunting on land isn't your thing, you might enjoy playing Depth Hunting 2. This spearfishing simulator allows players to explore the depths of the ocean, monitoring oxygen levels while hunting for fish and buried treasure. This challenging game is enjoyable for players with all levels of experience, and is sure to keep any gamer entertained for hours on end. 
5. Shark Hunting 
For fans of aquatic hunting games such as Depth Hunting 2, Shark Hunting is another solid option. This game allows players to play in 2 modes – hunting mode and survival mode. In survival mode, players will try to avoid sharks that are hunting them, attempting to make it safely to land. In hunting mode, players track and hunt down the sharks. This simple game is beginner friendly, yet surprisingly challenging making it enjoyable for all players.