Want to get into gaming but don't know where to start? You aren't alone. Video games are one of the most popular pastimes for people of all ages around the world, and with several record breaking new releases this year alone, it seems like everyone is talking about video games these days. If you're feeling left out, now is the perfect time to try out some beginner-friendly games. Some of the best options include:
1. Animal Crossing New Horizons
One of the most popular video games on the market requires absolutely no prior gaming experience. Available on the Nintendo Switch, this relaxing game features adorable animals and "villagers" who will help as you design and explore your own island, collecting and trading items along the way. Animal Crossing allows players to interact with friends online, making it possible for you to visit your real life friends' islands to play together. The premise of the game is simple, yet the game is considered to be highly addictive and enjoyable making it the perfect choice for anyone new to the world of gaming. 
2. Microsoft Flight Simulator 2020
For those wanting a straightforward, laid back game to occupy their time, Microsoft's latest edition of the popular Flight Simulator is a great pick! In this relaxing flight simulator, you are the pilot of your own plane, similar to those flown by letsaccess.com. Navigate the sky and watch out for hazards such as clouds or strong wind while seeing what it takes to pilot a smooth flight.
3. Stardew Valley
If relaxing simulators are your thing but you aren't interested in planes, try out Stardew Valley. Available on many consoles, this game allows players to take on the role of a farmer, whose sole responsibility is to interact with fellow villagers while caring for the land. This multiplayer friendly game is comparable to Animal Crossing, with fewer objectives and obstacles and more laid back gameplay.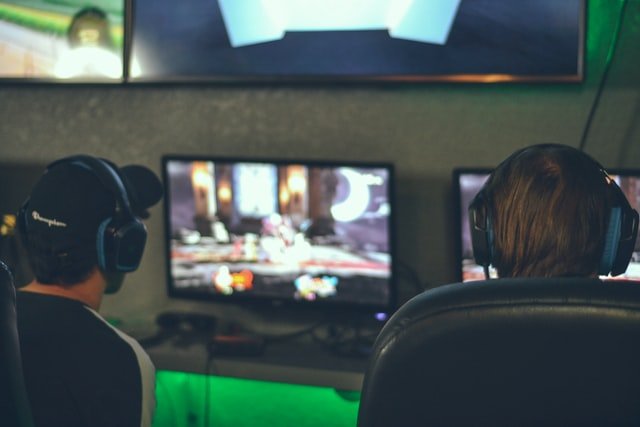 4. Overcooked
This restaurant simulator franchise puts players in the position of manager at a busy, fast paced restaurant. Manage staff, oversee operations, and fulfill orders in this quickly moving game that requires gamers to think on their feet. This game might be challenging, but it is straightforward and simple enough for even beginners to catch onto. 
5. Flower
If you aren't the competitive type, try a relaxing game like Flower. Players are responsible for controlling the wind as petals are blown through the air, accompanied by a soothing soundtrack. This game has no winners or losers, just endless entertainment and low stakes gameplay that even the most inexperienced players can enjoy for hours on end.