Online gaming is bigger than ever. With all the technological innovations we see each year, it is interesting to see how gambling companies make use of them to get customers to play on their platforms. In this article, we will predict what will become the major trends for online gambling in 2018 and beyond.
Mobile gaming
The march to mobile that started around 2012, is almost complete, with almost all gambling sites in 2018 fully mobile compatible for iOS and Android. This has to lead to a rise in mobile payment systems like Trustly and more, as well as games being developed specifically with mobile users in mind.
Though it may be subtle, the way mobile casinos are changing the industry cannot be underestimated. People are playing while visiting the bathroom, on the bus, on the train, or in bed before they sleep. Where mobile users used to be an afterthought to most casinos, many casinos now focus primarily on mobile casinos, as you can find on mobicasinos. You will notice that all casinos there have been ultimately optimised for mobile users.
E-Sports
E-sports have seen a major boom in the last few years. With e-sports gaining dominance over traditional sports, attracting millions of players and fans. With prize money soaring, many e-sports players can now consider themselves professional athletes. Popular games like Counter-Strike and DOTA 2 have leagues, teams, and prizemoney that can range into millions.
With professional sports comes gambling, and even professional gambling. Many bookies now offer odds on professional e-sports that are similar to those on traditional sports. The more people watching e-sports, the more bets will be placed. So, expect this type of gambling to boom over the next decade.
Virtual Reality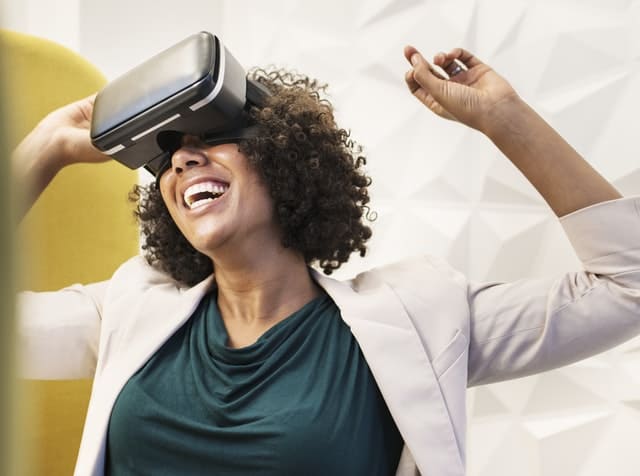 VR is not so new, with its origins way back in the 1990s, however, the last two years have seen major development, thanks to the launch of the Playstation VR, the Occulus VR, and the Samsung Gear. With millions of headsets sold, casino companies are trying to find a way to make use of this technology to the fullest.
There are already several VR casinos, where you can play for pretend or even real money. In these casinos, you get to walk around through the lobby of a traditional casino and try out slots, table games, and more.
The games on tap are usually the same as the ones in traditional online casinos,s however, and the VR environment is simply a novel way to navigate between games.
Another development in the VR universe is the introduction of VR slots. Slots have always been an essentially 2D game, from the early one-armed bandits of the wild west to the fruit machines, to the video slots of the '80s and 90's, to the online slots of the late '90s and 2000s. That has not stopped developers like NetEnt from developing their own 'VR slots'. With a VR version of their popular slot Gonzo's Quest coming out this summer (2018), they are the latest big developer to get on board with VR.
Clearly, this type of gambling is still in its infancy. Right now, many developers are testing the water when it comes to VR gambling, and time will tell what form of VR gambling, if any, will have major success.
The technology is very promising, however, and a lot will depend on the success of VR goggles overall, as well as the gambling industry's commitment and creativity. With a little creativity, we could see new categories of games of chance being developed, specifically for VR. After all, it has been a long time since any ground-breaking game of chance has been developed, as the major games still being played on online casinos; slots, roulette, and blackjack; all having been developed in the 1800s or before
Games of skill and fantasy sports
Though gambling is in many ways a game of chance, certain games, like poker and even sports betting can become games of skill if taken seriously enough. There are plenty of other ways that games of skill can involve a gambling aspect as well.
Fantasy sports can also be considered games of skill. These have already seen major success on the USA's Football (the American kind) and MMA markets. In Fantasy Football, a player gets to pick a team of players, and based on their performance during sporting events, they are assigned points. They pay to make a pick and thus go up against other players' picks. The player with the best team and the most points wins. The creators of the game receive a good percentage, and the rest of the money goes back to the players. This system has recently been used to create fantasy football for the World Cup in 2018, and we expect a lot more of it in the future.
Other games of skill like small mobile games can be similarly monetized, with prizes going to each day's top scorers. And, with the popularity of e-sports, it is easy to imagine how monetization and incentives could be used the same way.
The future on gambling looks bright, and now that return to player percentages are regulated, players can expect and count on fair games.