There's no doubt that Twitter is a powerful tool. Used by millions of people globally for both personal and business use, Twitter is a social media platform that any company can master in order to optimize their marketing strategies. In fact, according to a report done by popular marketing platform brand Hubspot, roughly 36 percent of businesses have admitted to gaining a new customer because of Twitter. However, as with many online platforms, there are a lot of little tips and tricks that can set you apart and it's important to understand these in order to have the most success with Twitter for your business. So if you're new to Twitter, or feel that you should be getting more out of it, take a look at these few tips to curating your company's Twitter.
1. Post Interesting and Consistent Content
Our marketing environment is characterized by an overflow of content — audiences have access to so many pieces that they must be picky with the content the engage with. Therefore, as a company trying to attract people's attention, your content must be relevant to your customer's interest, always be new and exciting, and remain consistent so that your brand is always at the forefront of your audiences' mind. Start by doing the right research into your audience — get a comprehensive understanding of what they like, what other companies they enjoy and what content they typically engage with. From there, incorporate these ideas into your content in different ways.
You can also try different mediums like written content, videos, photos and competitions. Not only do you have to have engaging content, but it also must be consistent to increase your visibility and ultimately your follower count. Use tools like Hootsuite or SproutSocial and keep track of your activity.
2. Build Your Followers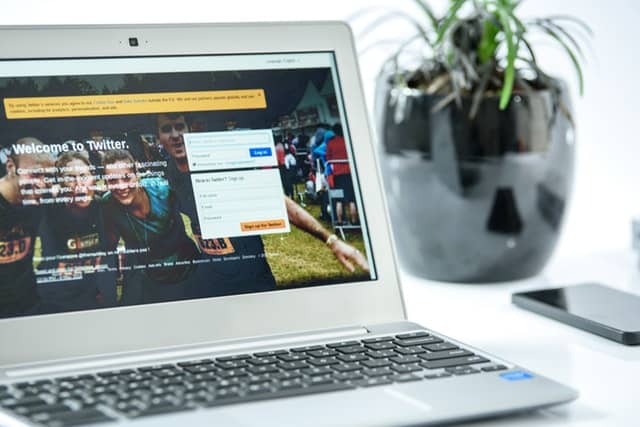 Growing your followers on Twitter comes with time — it's reliant on great content but also on a number of other efforts. Start by ensuring that your content is all in order and that your Twitter bio is succinct and effective in communicating your brand personality. Then, you can start making the effort to follow more people. You can use various tools to find people who have similar interests to your brand and follow them so they can see what your account is all about.
Other little tips including:
Use links and hashtags in your posts so more people can find and view your content
Promote your Twitter on all other social media account and online marketing platforms
Include a follow button on your website so it's easy for user to follow your brand
3. Be Mindful of SEO
Optimizing your SEO is a great way of ensuring that your Twitter is working for you all day every day. By making yourself more searchable and building your followers, the opportunity to gain traction on Twitter will seem more efficient and straightforward. Start by keeping your Twitter profile consistent with all other social media platforms, and ensure it includes your brand name, link to your website and short bio that includes your top hashtags. Speaking of hashtags, these are your keywords on Twitter. On any post, take the relevant and consistent keywords that you use on a regular basis and turn them into hashtags so people can easily search and find you and your content. Hashtags can seem spammy sometimes, so try and limit yourself to roughly three hashtags per post. To remain at optimal performance, its vital to keep track of which hashtags are working and which aren't, and then adjusting accordingly.
Twitter is an important part of any brand's marketing strategy, and if used properly, can be an effective tool in building a following and increasing profits. If you're struggling to get the most out of your Twitter account, take a look at these few quick tips and notice a difference in your social media performance.