If you're new to the business world, or just looking for a way to boost your reach and attract new customers, there's a free platform available for just that. You might have heard of it; it's this sort-of popular app called Instagram.
Ok, you've heard of it, but did you know that it's now home to about one billion users? That's right. There are seven billion people in the world, and one-seventh of them are on Instagram. How many potential customers do you think are in that one billion? Here's why Instagram can be a platform for business growth.
Instagram is Always Growing
The popular platform started out with initial success out of the gate. When the platform launched in 2010, it started to accumulate users almost immediately, and by 2012 when it was purchased by Facebook, around 80 million people used the app. To give some context, the US population was around 314 million at the time. Since then, it's only continued to grow and attract all kinds of new people from all over the world. It's available in dozens of countries, languages, and provides businesses with an incredibly effective marketing platform.
With so many people concentrated on one app, it only makes sense that a business could benefit from being a part of the community. Social media presents a unique opportunity to reach audiences you otherwise wouldn't have access to with traditional marketing methods.
The internet has connected the world, and social media has given unity and purpose to those infinite connections. As a business, you've got to go where the customers are, and your customers are on social media apps like Instagram!
Instagram for Business
For most of its lifespan, Instagram has only offered personal accounts. Businesses were forced to use them for their own pages, with not many tools available to help with analytics, ads, etc. Now, with Instagram for Business, you can upgrade your personal account and take a closer look at just what makes your page successful. For starters, you'll get the invaluable "contact" button; which removes the need to post contact info in your bio where new visitors might miss it.
Secondly, analytics tools can provide you with an in-depth look at how your page is performing, who's visiting it, and which hashtags you're using are actually working to drive traffic your way. It there's any tool you absolutely must have for a successful online presence, it's definitely some kind of analytics feature. You can't overstate the value of knowing how your page is doing and what methods don't work. Instagram for business aims to make the platform even more friendly for business owners, and so far, it's been a great success.
Followers Will Share Your Content
Let's say you post something that one hundred followers like. They press the like button and decide to each share the content with four friends. You've just effectively quadrupled your reach without doing much of anything; that's the power of social media.
When you make an impact on someone's life or invoke an emotional response to your content, your followers want to share it with other people. Why do you think cat videos go viral? They're cute, they invoke a warm and fuzzy feeling, and everyone loves cute animals. The emotions that content invokes is what makes it valuable to your followers.
That's why it's so important to not only post sales content. If you're constantly plugging products instead of offering valuable content, you're more likely to scare away potential followers than to convince them to follow your page. Keep sales posts to a minimum; instead, focus on making the content you post valuable to your followers.
If you need a quick boost in followers to grow your page, you can check out https://viralrace.com/buy-instagram-followers. This site allows you to purchase 100% real and active Instagram followers that will interact with your content and give you the boost you're looking for. This is especially useful to brands who're looking to reach new audiences and expand their overall presence on the platform.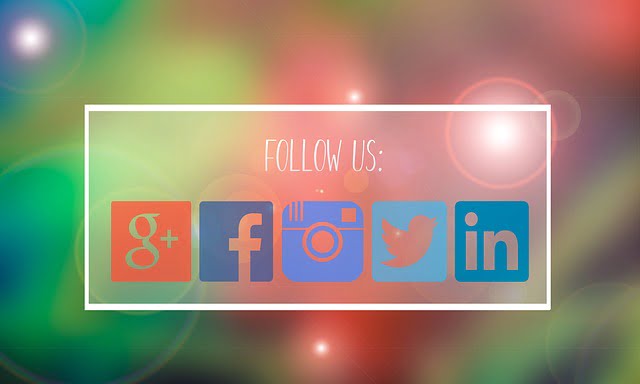 Hashtags
Hashtags are what make your content discoverable on Instagram, and with niche-specific hashtags, you can take your business advertising to the next level.
The best part about hashtags is that they work on Facebook too, so you can potentially link your Facebook and Instagram accounts for the ultimate marketing powerhouse. Choosing the right hashtags makes all the difference in whether or not your followers can find your page.
The best way to choose the right hashtags is to look closely at what hashtags your target audience is searching for. Businesses can use company slogans or value statements as unique hashtags that will allow users to find your specific company page.
Insight into Your Competition
One of the best ways to foster growth in your business is to take a close look at how your competition is doing. Instagram offers the perfect opportunity to perform a little "research" on your competitors to see what they're up to.
You can use their latest content to compare marketing methods, product and content quality, and even see what they do differently than you to attract a larger audience. You can learn a lot about a company just by visiting its Instagram page, and if it's a competitor, this information is crucial to your success.
If your business has grown stagnant and isn't gaining any new customers, your competition can tell you a lot about the industry you're operating in. Take a look at the big dogs in your niche. How do they keep their followers and customers engaged with their content and products? What do their posts look like in comparison to yours?
Conclusion
Without a social media presence, the modern business cannot function at max capacity. The more people you can reach with valuable content, the more of a connection you'll form with those people, and the greater the chance will be that they choose your products or services.