Are you thinking about investing in some blue light glasses? More people than ever are reaping the benefits of this simple yet highly effective eyewear. Because blue light is all around us and a major part of our everyday lives, it makes sense for us to protect our vision without compromising our personal style. And with blue light glasses from EyeBuyDirect, you can do both! 
Digital protection is essential for shielding your eyes against the harmful and disruptive effects of blue light. The blue light emitted from our digital devices can play havoc with our bodies. Potentially disrupting the production of the hormone serotonin. Blue light stimulates additional production of this hormone which means everything from your temperature regulation to your sleep patterns, your mood and even your behaviours can be impaired. 
Not forgetting that too much blue light and digital device exposure can lead to other issues such as digital eye strain, back and neck discomfort, blurred vision and headaches. So, when should you be wearing blue light blocking glasses? Read on to find out more.
At work
If your job requires you to spend extensive periods in front of a screen, then protecting your vision from blue light exposure is essential. Overexposure to blue light isn't good for you and it can impact other areas of your life, so purchasing some blue light glasses (and remembering to wear them) will make your working life much more comfortable.
Thankfully, blue light frames are available in a wide range of colours, styles and designs. So whatever your personality or your work ethic, you're sure to find a pair that complements your overall look. Eyebuydirect can help you find the right pair of blue light glasses for you. 
Commuting
Many of us are working from home right now, but if you find yourself reaching for your smartphone when you're on public transport, you should keep your blue light glasses to hand. Focusing on streaming content, reading online articles or scrolling through social media for extended periods can leave you feeling tired, and your eyes dry and irritated. Don't leave home without your blue light glasses!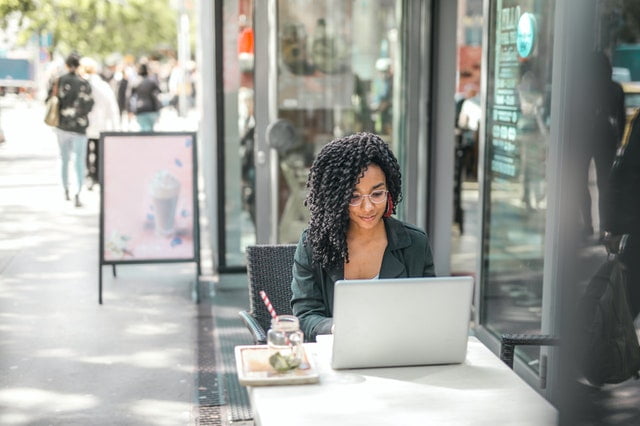 Studying
Students are also at risk of digital eye strain and overexposure to blue light. Whether they're writing submissions on their laptops, studying for long periods or studying remotely and focusing on screens for extended periods. Blue light glasses can help preserve their vision and keep even the most fashion-conscious of students, looking good. 
Relaxing at home 
Our homes are becoming more digitised than ever before. From smart TVs to interactive doorbells, LED lights, utilities controlled by our smartphones – the list goes on. You may be exposed to more blue light than you think. Relaxing at home shouldn't mean compromising your vision and disrupting your sleep and behavioural patterns. So, whether you're watching TV, streaming the latest shows on your tablet, scrolling social media, video chatting with relatives or exercising via a live video stream, you should always have your blue light glasses to hand.
Final thoughts…
Head over to EyeBuyDirect for the latest in blue light blocking glasses and stylish frames.