To get a lot of sales online, one of the most infallible techniques that exists is to use email marketing. This direct communication channel with each potential customer generates a positive and profitable experience that often translates into sales, and that is the goal that the vast majority of brands are pursuing: to increase their sales.
Email marketing strategies are there to be leveraged to get the most out of business development. Email marketing is one of the strongest strategies that exist today because it allows to establish a direct communication with potential customers and thus create a link that is beneficial to both parties.
Flodesk
Flodesk is a top-notch email marketing software that stands out in the market due to its user-friendly interface, stunning email templates, and seamless integration capabilities. One of its biggest strengths is its ability to cater to ecommerce email marketing needs. It offers a wide range of customizable templates specifically designed for ecommerce businesses. Flodesk allows you to personalize your emails and create targeted campaigns based on customer behavior, preferences, and purchase history. Its automation features make it easy to send abandoned cart reminders, promotional emails, and post-purchase follow-ups, all of which are crucial for ecommerce businesses. Additionally, Flodesk's user-friendly interface and drag-and-drop editor make it easy for beginners to create stunning emails that engage their customers and drive conversions. If you're an ecommerce business owner looking for an email marketing software that can take your campaigns to the next level, Flodesk is definitely worth checking out.
To implement this strategy, it is necessary to have an email marketing software that allows sending to a large number of subscribers in a few steps, without the need to be a specialist in programming and without having to invest large sums of money. That is why it is so important to choose a good email marketing software.
Nowadays, there are several options available that offer free accounts to beginners, which makes it easier to incorporate the strategy into the daily activities of the business, without having to invest a single dollar, at least as far as the sending system itself is concerned.
It is important to note that the use of a powerful software will produce better results if it is combined with a funnel that is efficient for the achievement of the objectives set.
Mailrelay
This is one of the most popular email marketing software because it offers a set of benefits in the initial account that are very valuable to its customers. First of all, its subscriber limits reach 20 thousand users, and they manage a limit of 80 thousand emails available for monthly sending.
In addition to that, Mailrelay does not include advertising in the emails, so the business does not have to share the attention of the user who is receiving the email. They have the option of statistics available with the most relevant data to assess whether a campaign is yielding good results, and allow the use of free templates that can be improved in terms of design with the aspects that each user prefers.
On the other hand, they offer a series of guides to perform the procedures in a simple way and, if any problem arises, they have multiple channels to resolve it, either via WhatsApp, email, ticket, chat or phone.
Mailrelay also offers the possibility for multiple users to log in to the same account and perform the corresponding process in an organised way. Dedicated IPs can be obtained with a simple purchase process from the free accounts and also supports the use of emails to implement A/B testing.
In fact, Mailrelay is so powerful in its free account that it can be used very easily by people who have done email marketing campaigns previously or by those who have never worked with these strategies before.
Mailchimp
This is another of the strongest options on the market. It is an easy-to-use software that allows you to send up to 2,000 emails in the same day, but with a monthly limit of 10,000. In other words, it does not set a maximum number of subscribers.
Another detail is that they can include advertising in the emails sent by users from the free account, so the final recipients will know that the business does not pay for the service and could reduce the level of trust.
It has the advantages of allowing the creation of automations, creating simple subscription forms that can be easily incorporated into a website, can be integrated with other tools and offers support for possible problems for up to 30 days after subscribing.
Even Mailchimp has a CRM where you can keep organised all the data of potential customers and allow you to use it even with free accounts, so you can save money and only use one tool for both purposes.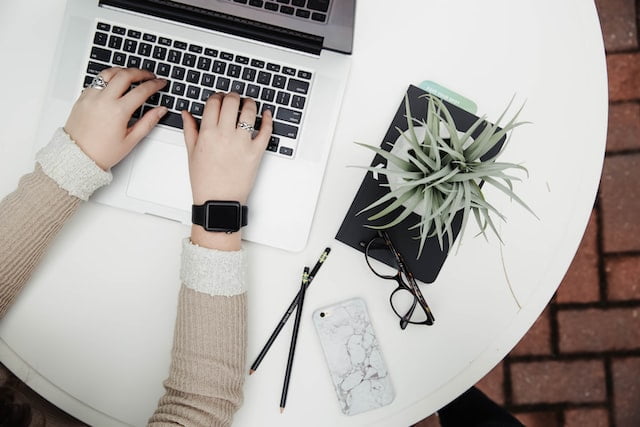 Sendinblue
Sendinblue is another email marketing platform with very good features. In fact, it has very interesting features that other platforms do not include, such as sending text messages anywhere in the world, allowing communication with potential customers to advance to other platforms.
It is a software that allows you to create automations, you can use transactional emails specially designed for ecommerce, share newsletters through social networks and have payment plans that are usually lower compared to other companies.
Its biggest problems are that it does not support free accounts and places advertisements in every email sent. In addition, their payment plans often do not offer a good customer service system, but only at the most premium levels, which are therefore more expensive.
Sendpulse
Sendpulse is the last email marketing software that we are going to analyse. In this case, they provide a free account with good features for those who want to test their system. But the best thing about this platform is that it allows the creation of push notifications directly on the website and sending SMS, so it is a multichannel service.
The handling of the platform for the creation of brand-specific emails is also worth noting. This is because it works with a drag-and-drop mechanism that makes it easy for anyone to use it and get good results.
Finally, it should be noted that your free account is limited in terms of facilities for sending emails, as its maximum limit is 500 subscribers and only allow up to 15 thousand emails sent, which is usually not enough when you have an ambitious project.
Email marketing is not a fad. It is a valuable working strategy that can generate very profitable results with each mailing. Taking advantage of it from the beginning of the business is one of the best decisions you can make because it will result in direct and efficient contact with potential customers and, in a short time, a considerable increase in the level of sales.