"Let's go shopping" will soon become an obsolete invitation. We're not going anywhere!
You don't even need to stand up to purchase worldwide items nowadays. Online shopping saves you time, patience, and fruitless visits to the mall. Thanks to the Wi-Fi and data that fuel our devices, retail therapy is now better than ever.
E-commerce owes its growth to the widespread use of smartphones and the availability of a multitude of shopping apps. Leading signal boosting services like HiBoost have made it possible for anyone to shop on the fly, and ensure top-notch reception in case people want to place orders through the phone, without interruptions.
Shopping through your phone can simplify things in many ways. Let's go over five of these advantages:
It's fast, and not awkward at all 
Say goodbye to shopping under pressure. When buying products in the comfort of wherever you are, you won't need to tell staff you'll come back later just to be polite. You can finally relax and take your time to select items you really care about. Also, it's way quicker! What used to be a 30-minute wait in line at a swarmed store now takes only a few swipes.
However, seconds could turn to hours with a poor cell service. If you rely on your cellular data for connection, consider boosting your signal for a better online shopping experience. 
Discounts!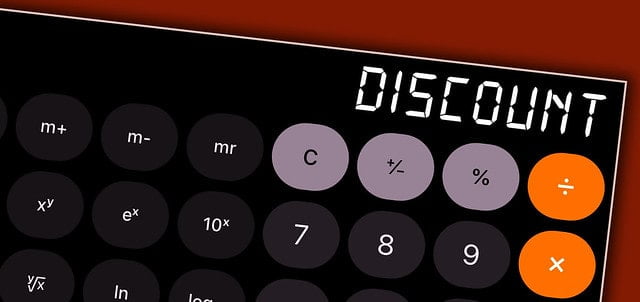 You can see reviews before buying 
Trusting biased opinions from shop assistants can end up badly, because no employee would ever talk down their products and services — even if there's something wrong with them. They want you to buy things, ASAP. But customers don't lie. Shopping apps allow users to rate and review items they've bought in different aspects, such as quality, pricing, durability, shipping time, etc. You can base yourself off multiple opinions, and only then decide on your purchase. Time and money saved? Check!
You can track your order
Whether your order arrives the next day or a month later, there's no better feeling than the anticipation before your package is delivered to your home or office. Yet, it wouldn't feel the same if we were clueless about our purchased item's whereabouts. By tracking your package, you can always be up-to-date with shipping and view your order's exact location by date. You'll also know whether it'll get to you earlier than expected. 
If there's a problem with your product, you can return it
Refund policies and 30-day returns are here to guarantee that internet purchases aren't a scam. No, online stores won't take your money and run. Even if they do or have done in the past, you'll know beforehand through trusted reviews and avoid the mistake of buying there.
When a customer finds an issue with an item, the last thing brand owners want is to be bashed on social media. On the contrary, they want customers to be satisfied and will work hard to reverse any mishaps. The app you use for shopping should offer you a safe return guide, and a customer service team should always be available to assist you through e-mail or phone.
The purpose of online shopping is to make our bustling lives easier. If we can't go to the store, the store comes to us. This combination of efficiency and safety is the perfect way to focus on our daily priorities without missing the best offers out there. A smartphone and a fast connection are all you need to shop in a quick and cost-effective manner.