Slots are the golden geese of the gaming industry. They are the cash cows of every casino, responsible for more than 50% of all revenues in real-life establishments and close to 80% in the online sphere.
Their appeal lays in their simplicity. True games of chance that require little to no skill and offer massive payouts, thousands of times a player's initial bet. Given that they are technology-dependent, it's safe to assume that many have attempted to manipulate them and tip lady luck in their favor. Here are a few slot machines hack stories.
Russian Hacks Slot Machine by Decoding RNG
In early 2011, casinos throughout Europe reported incidents of Novomatic slots paying out improbable winnings. The company's engineers launched an investigation but could not find any evidence that the machines in question had been tampered with. This led them to believe that someone had figured out a way to predict the slot's behavior.
A security expert by the name of Darrin Hoke, an employee of the L'Auberge du Lac Casino Resort, in Louisiana, decided to do some investigating of his own. He was able to identify a 25-man operation. These field operatives were part of a larger group from St. Petersburg, Russia, and they scammed casinos from all around the globe.
After involvement by the FBI, Murat Bliev, one of the group's main field operatives was spotted in Hollywood Casino in St. Louis, and he, and three others of his cohorts were arrested. They were brought up on fraud charges and eventually agreed to plea bargains. Each of the four got a sentence of two years in federal prison.
How to Hack a Slot Machine With iPhone
The success of this group was thanks to a Russian mathematician and programmer named Alex. He used his talents to reverse engineer the slot's Random Number Generator algorithm. Because he knew how to predict the machine's behavior, he passed along this insight onto his field agents who did all the leg work.
Armed with iPhones, the field agents recorded the slots in action. Then, they sent the footage back to St. Petersburg for analysis. Once Alex and his team back in Russia looked at the video, they could determine the wisest time to bet and spin the reels. They would send data to the field agents on a custom app, that would vibrate at a given time and tell them when to press "Spin". This cue was most useful and would result in big wins.
If you're wondering – can a slot machine be hacked with an android phone? Well, this Russian outfit only used their iPhones as a recording device, as one part of a multi-step process. So, they could have just as well used an android phone for filming.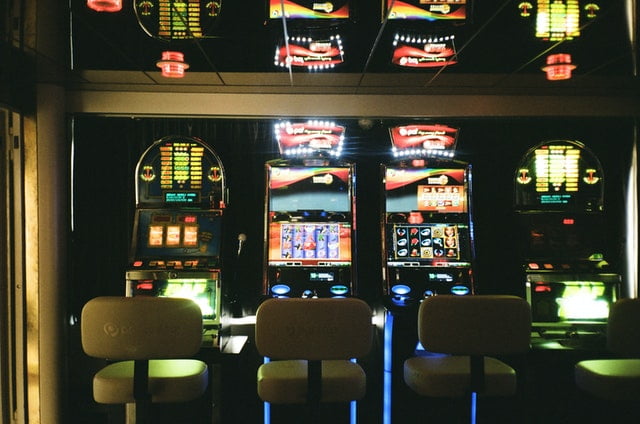 Can Online Slots Be Hacked?
It's very difficult, if not impossible to hack real money online slots. The scam described above targeted older machines with more primitive random number generators. Today's online casino games are practically hack-proof.
RNGs use mathematical algorithms to generate random numbers. This process initializes with a seed value. If someone can figure out what variable the algorithm uses as the seed value, in theory, they could figure out the pattern used to generate the numbers. But it's very difficult to obtain this kind of information, due to high-end security measures. Even if someone has managed to figure out the seed value, casinos can simply re-adjust the RNG.
Nowadays, most online casinos use cryptographic RNGs, and these are very difficult to hack compared to normal ones.
Three Players Exploit Slot Machine Software Glitch
In 2011, federal agents arrested one, Andre Nestor, and brought him up on 650 felony counts of theft, computer trespassing, criminal conspiracy, and many other charges. He was in cahoots with a certain John Kane of Las Vegas, as they stood trial for winning hundreds of thousands of dollars in fraudulent jackpots.
After devising the scheme in 2009 on how to hack slot machines in casinos around the US, Nestor brought roommate Kerry Verde onto the team. The trio went to work and cashed out winnings of close to $430,000 before getting caught.
What Was the Glitch?
According to authorities, these criminals had insight into a software glitch in one of the high-roller machines. For the glitch to be available, a special feature had to be internally activated. This was called a – double-up feature, and was the norm for players that like to bet big. Nestor convinced employees to activate it so he could play for large sums.
The feature allowed players to risk doubling their winnings or losing it all. However, when a player would push a specific sequence of buttons, the machine displayed a false jackpot. These jackpots weren't recorded in the machine's internal system and went unnoticed.
The trio's enterprise came to a screeching halt when a gaming control board agent noticed the big payoffs and launched a formal investigation.
Bulgarian Hackers Gain Remote Access to Slot Machines
In 2018, officers of the Cybercrime Department of the General Directorate Combating Organized Crime (GDCOC) of Bulgaria neutralized an organized criminal group of four. The special operation took place in late March of that year.
The group used a slot machine hack device to gain access to slots in casinos throughout the country to manipulate the game's outcome. The four became suspects after an investigation into a large theft at an unnamed Bulgarian casino.
The GDCOC soon after discovered and raided the group's property and seized large sums of cash along with the devices used to perpetrate the crimes.
How They Gained Access to the Slots
The four acted extremely conspiratorially and professionally. Each member had a specific role. One member's job was to secure access to the machine. Another would step up to simulate playing the slot, while the others would remotely access the game and tamper with the outcome.
The person who created the device was among the four arrested and was brought up on specific charges for his clever invention.