After finding a website design of your choice and picking a platform where you will create it, the next step is choosing a domain name and reliable hosting for your website. In this post, we will provide a few important tips you need to consider when choosing domain hosting for your website.
How to Choose a Domain Name
A domain name is the address of a website that plays a critical role in your marketing strategy. A good domain opens doors to greater opportunities for any business or professional. It makes you stand out from your competitors and draws attention to your company or work.
Well, you don't necessarily need a whimsical domain name, but one that is different enough to be noticed. Follow these simple tips to choose the best domain name:
This method proves to be the best for people who have less common names that'll not be associated with others. Most importantly, your domain names should be different from other companies that use the names of people e.g Ronald McDonald or Marks & Spencer. It saves you from copyright issues and misconceptions
Choose a domain that is easy to remember but not easy to fake
If your domain is eventplanners, it could be confused easily with eventplanner. Actually, there are people who make money by creating websites with domain names with misspelled popular domains.
Don't use numbers and hypens in your domain name
It is important that you use domain names with alphabets only unless your name is based on use of numbers like 21st Century Fox studio. In some cases, those extra characters don't bear any important information. Although sometimes special characters and numbers can help to make your website address unique, they also make it easier to misspell it. Therefore, you will want to weigh your advantages and disadvantages before including those hyphens in your domain name.
Research domain extensions
Extensions such as .com, .org, .net and .me are the most common website extensions. The disadvantage of this popularity is that many good options with these extensions will not be available when you want to register them. Make sure that you stay up to date with the latest domain extensions. For example, today you can use webs addresses with extensions such as .photography.
How to choose a reliable hosting provider
Choosing the best domain hosting service may seem even more challenging than finding the best domain name. When it comes to hosting, you need to consider aspects like the type of hosting, technical features, reliability and features you will need for your site. Here are a few factors you need to keep in mind:
Does the hosting match your technical skills and knowledge?
A good hosting service should use software that allows users to run their websites easily. Although Linux is inexpensive, it is a lot heart to manage when compared to Windows. Windows might be a bit expensive but easily to work with.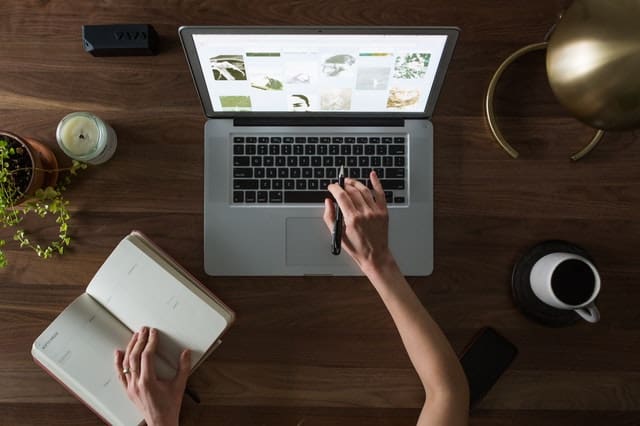 The best hosting plan should be able to meet your requirement while helping you to save money at the same time. In this case, shared hosting is the cheapest option that allows users to host their files at very low prices.
Other options will cost you more and basically depend on the services that you need from the hosting service. Therefore, if you want the hosting company to manage your website, you will have to pay a higher price.
However, if you are serious about your business and want to make money, then you free hosting solutions should be off your menu. They don't have the much space you need to run your business well.
Do they offer quality customer support?
Customer support and technical assistance are very important for people who are not tech savvy. If you are running a big business, you need high level of assistance to keep your data safe in the event of a power outage or any other unexpected issue
How much information and control will you get?
Make sure that you examine your potential host provider on control panel access, disc space and uptime. The uptime of the hosting provider is very important if you want to continue getting visitors to your site. Any hosting company can experience downtimes, but the best hosting company will recover faster. This is good for your audience.
What do other people say about the hosting provider?
Take your time to learn more about the hosting company you are about to host your website with. Read reviews and find out if there are any issues about the company that could affect your business. However, one or two bad reviews should discourage you from choosing a hosting company. Ironically, bad reviews may convince you to select a hosting company that us being criticized.