Google is starting off this summer with a generous promotion on its Play Store. Under the new Play Store free app of the week promotion, Google will be allowing users to download one paid app completely free from its Google Play Store.
The promotion is done in an attempt to promote the Family category this is also why the only free apps you will receive are meant for kids and younger Android users. Currently the apps that are eligible for the promotion are limited.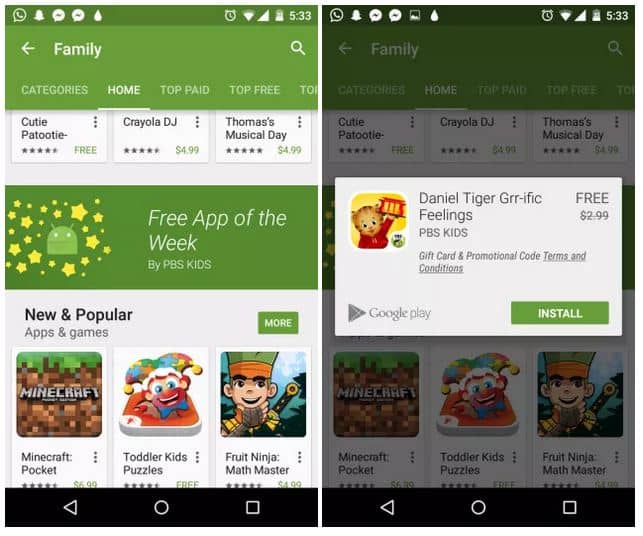 The first app to be the Free app of the week is Daniel Tiger Grr-ific Feelings which usually costs $2.99. Something we have noticed is that the original Play Store listing of the app still charges $2.99 and to make use of the Free promotion users will have to click the "Free App of the Week" banner located on the "Family" category home page. It is yet unknown how long this promotion will last.
Hello, my name is Jenifer Whiteside and i am an Author and Editor at AmongTech. I joined in 2013 as the fourth member of the team. I live in the US and am 27 years old. I will provide social network & Social media for AmongTech. I currently work for a big company located in California and live with my fiancé in California.