If you rack your brains over the question which website builder for Mac to choose, you'll find an answer here. Our review is about RapidWeaver – a powerful website builder which can help users build a website in several minutes. You shouldn't be a professional in the area of website design; you just need to know how to use this app.
What is Rapid Weaver?
This is a high-quality web design application, which is developed to cater to the needs of Mac users. Alternatively stated, this program allows you to build a website, avoiding the necessity to write a line of HTML code. With RapidWeaver, you'll design a simple website or a worthy online shop.
Overview of the Core Features
RapidWeaver is overloaded with a wide array of excellent options, allowing users with poor knowledge in this area to create a site, avoiding the necessity to ask the assistance of professionals in this area. With this particular app, you shouldn't write a code. The app has highly customizable frontend and backend parts.
Besides, this software product has a broad selection of useful templates and features, allowing you to have a freedom of choice. It makes no matter what type of a website you wish to create, – a simple one-pager or a professional multi-featured platform, – this program will cope with the task of any level of complexity.
Any marketing specialist realizes that a website should have its mobile version because it increases the number of visitors and pushes up sales. This is not just a friendly tool but a mobile-friendly application as well. Any site you create through the use of this program will be working on any smartphone as well.
Besides, all your developments will be running in such browsers as Internet Explorer, Chrome, Edge, Safari and Firefox. Compatibility is great!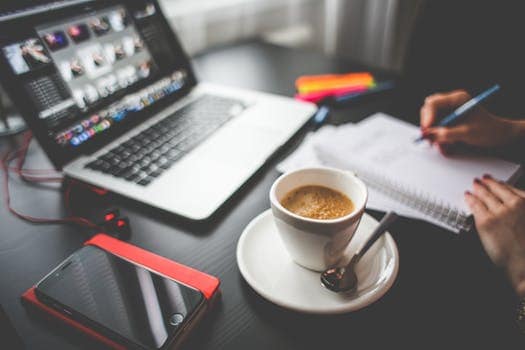 Even if the WiFi connection is poor, the app continues working without any glitches. You shouldn't stop your work. You should just continue working instead.
The latest version of the app has an extremely powerful publishing engine. Now, you can easily enter data from several FTP servers. Its publishing engine can back up all of your files to a particular location automatically.
The latest version offers simpler solutions for those who need to add meta tags or Google Analytics to a code. A site preview option is also working well enough (you can preview your developments in any browser).
Except for the above-mentioned benefits, the app has many other useful options. One of them is a variety of brand new themes, which can automatically adjust to any screen size. There is also a variety of interesting and at the same time simple features, which simplify the process of editing blog entries, contact forms or image galleries.
To start using the functionality of this program, you should open the app, add photos or other content to an empty canvas (you can find it in the Edit pane) and then, you can open a preview window and check how it looks like. As a result, you can test several absolutely different designs and select the one which meets your requirements.
Why You Should Prefer RapidWeaver
Below, you can find the main merits of this app, which can help make a final choice:
• No coding is required.
• The multi-functional app, allowing you to craft any site.
• You can create a mobile version as well.
• SEO-optimized app.
• Compatible with different browsers.
How Much Does it Cost?
If you wish to use this service on an ongoing basis, you need to obtain a subscription. The average price is $9.99 per month. It is more profitable to purchase an annual subscription (in this context, you'll pay $4.99 per month).
Conclusion
RapidWeaver is an excellent solution, allowing any user to build a website. You shouldn't spend your time on different online courses in order to understand the program fundamentals. A simple tool as RapidWeaver is can simplify this problem and allow any user to become a developer.