Several months back the first rumors regarding WhatsApp integrating a new VOIP feature emerged. VOIP stands for Voice over IP and will allow users to make free calls over Wifi and Cellular, it is yet unknown when this feature will roll out but the guys over at Droidapp got their hands on the very first screenshots of the new feature in Whatsapp, icons and even dial sound.
Whatsapp VOIP icons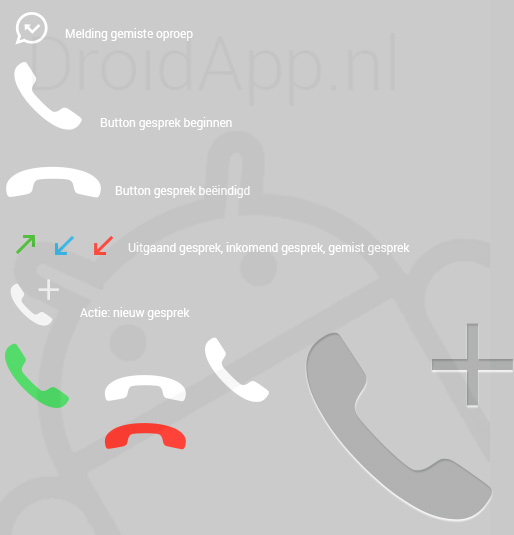 First we are going to take a look at the new icons. The icons which all feature a flat design were leaked to the Dutch Droidapp by "anonymous sources". For those who don't speak Dutch, here is a translation of what each icon does:
First icon: Missed Calls
Second icon: Start call
Third icon: End call
Fourth, fifth and sixth icon: Incoming and outgoing call
Seventh icon: Action new call
Leaked Screenshots and Dial tone of Whatsapp's new VOIP feature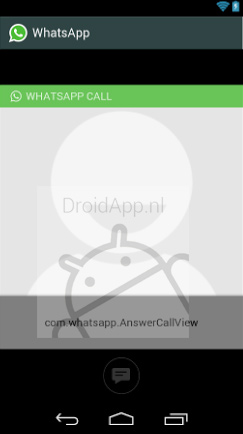 It is clearly visible that the screenshot shared by the anonymous sources show an unfinished product (which could mean we won't see the update any time soon and will probably roll out sometime next year). Right under the green bar that says "WhatsApp Call" the previously explained icons will appear allowing you to start a new conversation, hang up etc. You can listen to the new dial tone of Whatsapp here
Hello, my name is Jenifer Whiteside and i am an Author and Editor at AmongTech. I joined in 2013 as the fourth member of the team. I live in the US and am 27 years old. I will provide social network & Social media for AmongTech. I currently work for a big company located in California and live with my fiancé in California.