The process involved in delegating tasks specifically to software development to neighboring countries to have greater control over the operating expenses is referred to as nearshore outsourcing. Nearshoring in Europe has several perks, including similar language, convenient time zones, cultural proximities, and geographical locations.
For businesses wishing to reduce distance offsets and time, nearshore software development services emerged to meet their growing demands. These companies learned that operating with a nearshore firm saved them a lot of money, allowing them access to the personnel for specific activities that were impossible to manage in-house.
Perks of associating with companies offering nearshoring in Europe
Several reasons make nearshoring the best option. Such as:
Accessing better knowledge of & a massive talent pool
The massive global talent pool is one of the primary reasons businesses pick nearshore software development in Eastern Europe. Since it is pretty tough to locate the right expertise in every platform and in-house skills as it is the primary benefit of nearshoring.
You gain access to trained staff across other countries whenever you outsource, thereby increasing your horizons and technical capabilities.
Reduced prices for the software development process
When outsourcing software development, the differences in income between the developing countries are well-known. You start saving a lot of money on employee benefits and compensations when outsourcing.
As an outcome, IT nearshore Europe can help develop countries with software development and operations to generate more economies and reduce the cost of doing them in-house.
Enhanced security
You need not specialize in IT services if you have an in-house team, as there is always a chance that the security of your software is not secure. Your company and its reputations are always at risk whenever there are holes in security processes.
Nearshore software development in Europe offers better comprehensive coverage against any security breaches on the IT front. A software team ensures the processes and codes included in the development are secure and safe at all times.
Better access over the scalable team
Whenever there is a growth in demand, you will require more resources. It mainly necessitates the redistribution of in-house operations and processes if they are not knowledgeable. It even urges you to recruit new staff to assist with the entire workload. 
Opting for nearshoring in Eastern Europe allows you to hire a scalable team for a fixed period without the requirement of hiring permanent full-time employees. After the workload is balanced, you can start to save big bucks encouraging better productivity.
Reduced time for "go-to-market." 
Globally recognized companies have identified the vitality in the pace of the operations and how it is used as leverage against the growing competition. With outsourcing with nearshoring trends in Europe, you need not depend on the available resources in-house for launching a product. Your nearshore vendor adjusts to the team's extension for the product roadmap to go on at a rapid pace.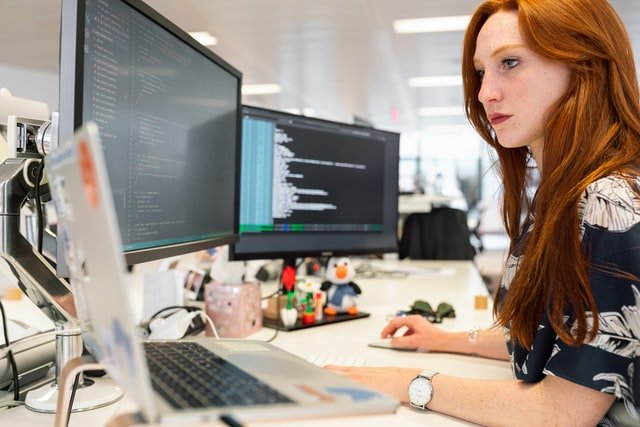 Enhanced management of risk with Nearshoring in Europe
Some professionals recommend the diversification of your investment portfolio instead of placing all your money in a single basket to minimize risks throughout the investment process. The same applies to nearshore outsourcing. Since it is highly volatile, you need to have robust risk management in place to ensure long-term success.
You can quickly reduce the risks by dividing the components and operations to handle them with numerous vendors. Only ensure to perform a bit of study, contact the earlier clients of your vendors, evaluate the industry expertise, and a lot more.
Better focus on the main business
In the recent tech businesses, companies should locate new methods to develop and grow to stay competitive. The nearshore software development outsourcing services reduce the attention on the main processes; however, it can prevent your in-house staff from getting bogged down with responsibilities beyond their capabilities. It allows them to focus on the long-term strategic objectives that contribute to the company's success.
As an outcome, your business processes are tailored with resources allocated to other core areas.
Final thoughts
Businesses planning to outsource their software development projects have better exposure with the help of nearshoring in Europe. Associating with an experienced and reliable nearshore development company can help you access a team of highly skilled software developers to help you deliver better-quality projects under budget and right time!