In today's era, where almost everyone has a smartphone and an internet connection, it is easier for people to find your products or services online through your website. This means, having an online presence can help you achieve your marketing goals and grow your business.
However, your website needs to be highly responsive to give a seamless experience to your audience. In this case, you can invest in web design software.
With the advanced technological trends, the design software allows you to do many things on your website without many hustles. Below are the benefits of investing in design software.
No Experience or Expertise Needed
Using web design software is easy whether you have little or no experience in web design. The software entirely does the job for you without any struggles.
You can quickly design your site using a simple interface. It is just a click of one or two buttons to get the job done. The process involves selecting an already designed template and changing the features to fit your expectations.
The predesigned elements in the software guide you to design your website professionally and with ease. You don't need to go to the backend to enter bits of code. Coded features make your website highly responsive in no time.
Straight Forward Process
Using web software is simple and straightforward. There is no back and forth hustle looking for a web design professional. This means that you can get what you want immediately, making your business continue to operate seamlessly.
You can set aside time to design the website since you already have the software. This is unlike when you depend on a web developer who may have many clients in the pipeline to attend to, and you might have to wait longer to get your website designed.
Using the software enables you to eliminate the waiting time and work on the website effectively anytime you want.
Complete Control of the Web Design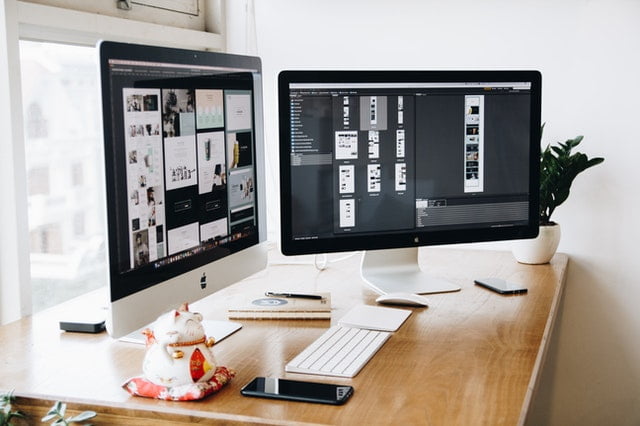 Different organizations have different website needs and expectations. Having design software gives you complete control and allows you to alter any element as per your business needs.
For instance, you can use a particular color that resonates with your brand. You don't have to struggle getting the team to do the job since you can make any changes you want once you login to the software.
Whether you want to add message boards or a chat feature, you can easily attach them to your site without many struggles.
It is Cost-Effective
One main benefit of investing in design software is that it is cost-effective. You do not need to hire developers to do the job for you. This saves you the cost of paying website design fees, saving you money in the long run
The software gives your site a professional look and responsiveness, making no difference from the one designed by a developer
The Bottom Line
Using design software is no doubt a good investment for your business. With the increased competition today, you want to create a highly responsive website that will give your audience a seamless experience when navigating through your website