The IRS (Internal Revenue Service) officially announced on Tuesday March 25th 2014 that from now on any Bitcoin transaction made should be taxed, if not, taxpayers will be subject to penalty, users must also report any transaction made. While additional taxes are never desirable, an array of useful online tools can be found here. This currently only affects people in the US and since Bitcoins are now treated as property for U.S. federal tax purposes, it means the following:
Wages paid to employees in digital currencies are taxable and must be reported
Digital currency payments made to independent contractors and service providers must be reported via Form 1099
Profits and losses from the sale of digital currencies are subject to capital gains when it is being used as a capital asset.
The IRS published a short Question and Answer in which it answered some of the FAQ, you can read the full one here. One of the most interesting questions is whether people who Mine bitcoins must pay tax over the Bitcoins they have mined, the answer? Yes and the amount of tax depends on how high the value of Bitcoins are at that given moment. Here are some of the most interesting questions: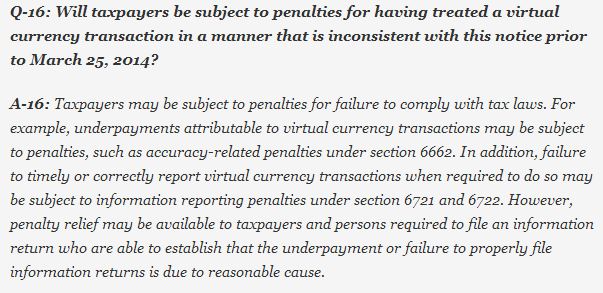 Hello, my name is Niels Bosch
and i am the founder of AmongTech. Currently living in the South of Spain. My main interests are web development, playing video games once in a while, Apple, Marketing and SEO. I am currently studying Business administration, Networking & Security and Database management and will be doing so for the next year.