How to Prevent Keyloggers from Spying on What You Write
Just imagine that someone could spy on you and see everything you write when you working on your articles. Unfortunately, it's not easy to tell if someone is watching you and recording your keystrokes.
Keyloggers are malware programs that can gain access to everything that you type on your Mac – every tweet, every email, every chat message, and even every URL you type in your browser. Learn more about keyloggers and what you can do to protect yourself.
How Do Keyloggers Work?
There are 2 types of keyloggers designed to secretly monitor and log all keystrokes, capturing your sensitive data. It can either be a piece of malicious software or a hardware device that can be physically connected to a USB port on your Mac.
Software keyloggers can infect your Mac through malicious links or downloaded files. They silently run in your system's background without affecting your device performance or creating noticeable changes to your user experience, so you'll never notice them.
Unlike other malware, keyloggers don't present any threat to the system itself. Still, they are extremely dangerous because they can quietly reside in your device and collect your most sensitive data, such as passwords, your ID info, PIN codes to your accounts, banking details, etc. That is how cybercriminals use such programs to steal personally identifiable information that can be used to commit identity theft and financial fraud.
How to Check Your Mac for Keyloggers
First of all, you should check for the hardware keylogger. You can easily find one if you simply take a look at your USB or PS/2 port. As to software keyloggers, they are hard to detect because they are tiny and lightweight programs that are designed to be silent and invisible.
But the sooner you spot and stop a keylogger, the better. The best way to check for keylogger and find it is to look at what's currently running on your Mac. Here is how you can do it.
Go to Applications and choose Utilities.
Double-click Activity Monitor to launch it.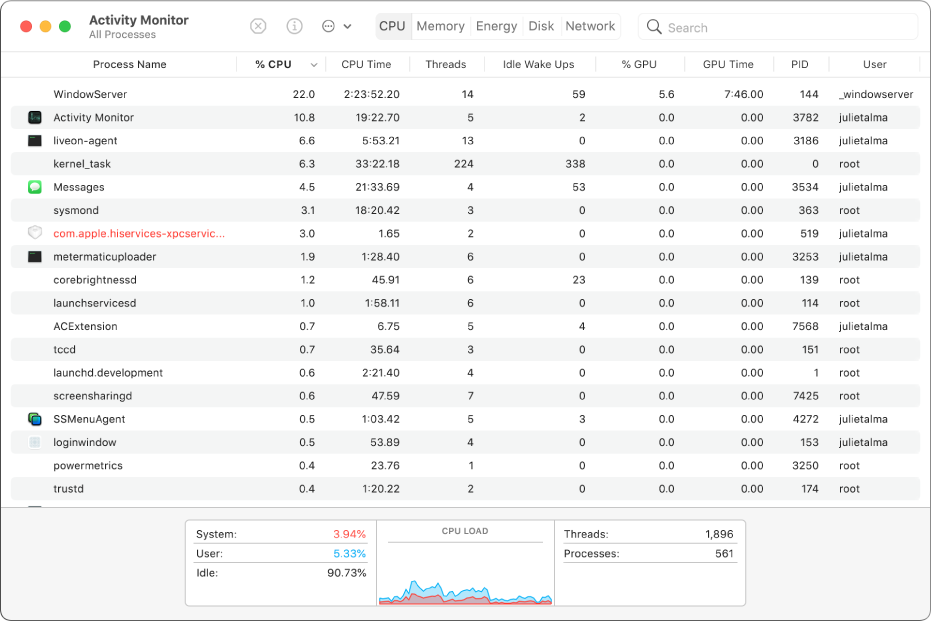 Look for any suspicious processes that look like they may be keyboard loggers.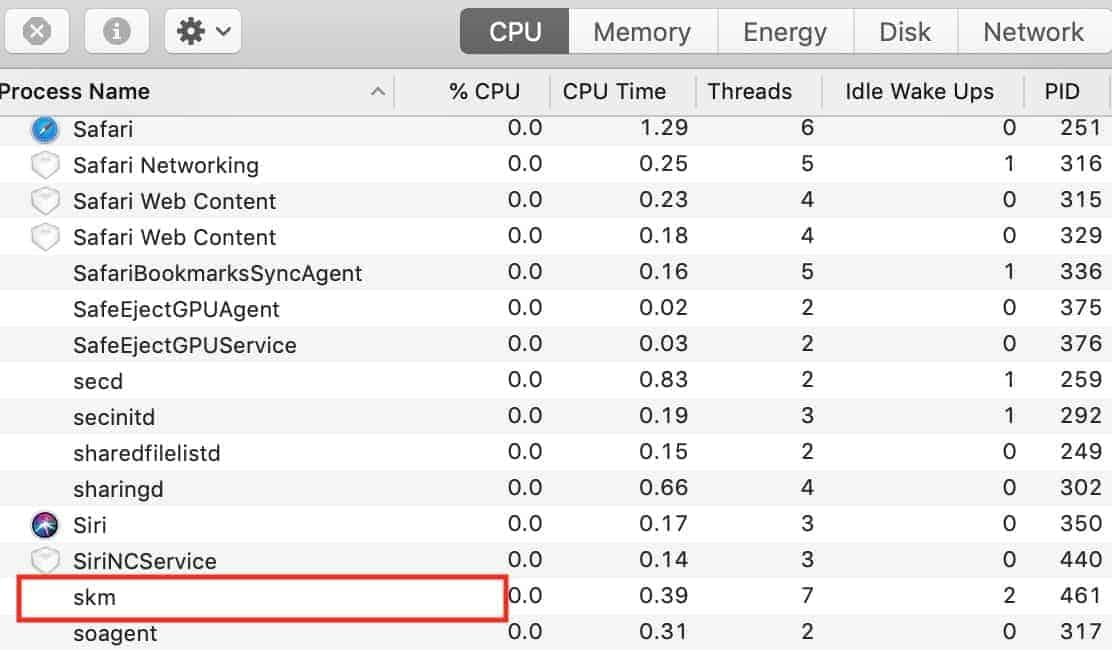 If you notice one, jot down its name.
Now click Applications again and then select Utilities. Open Terminal.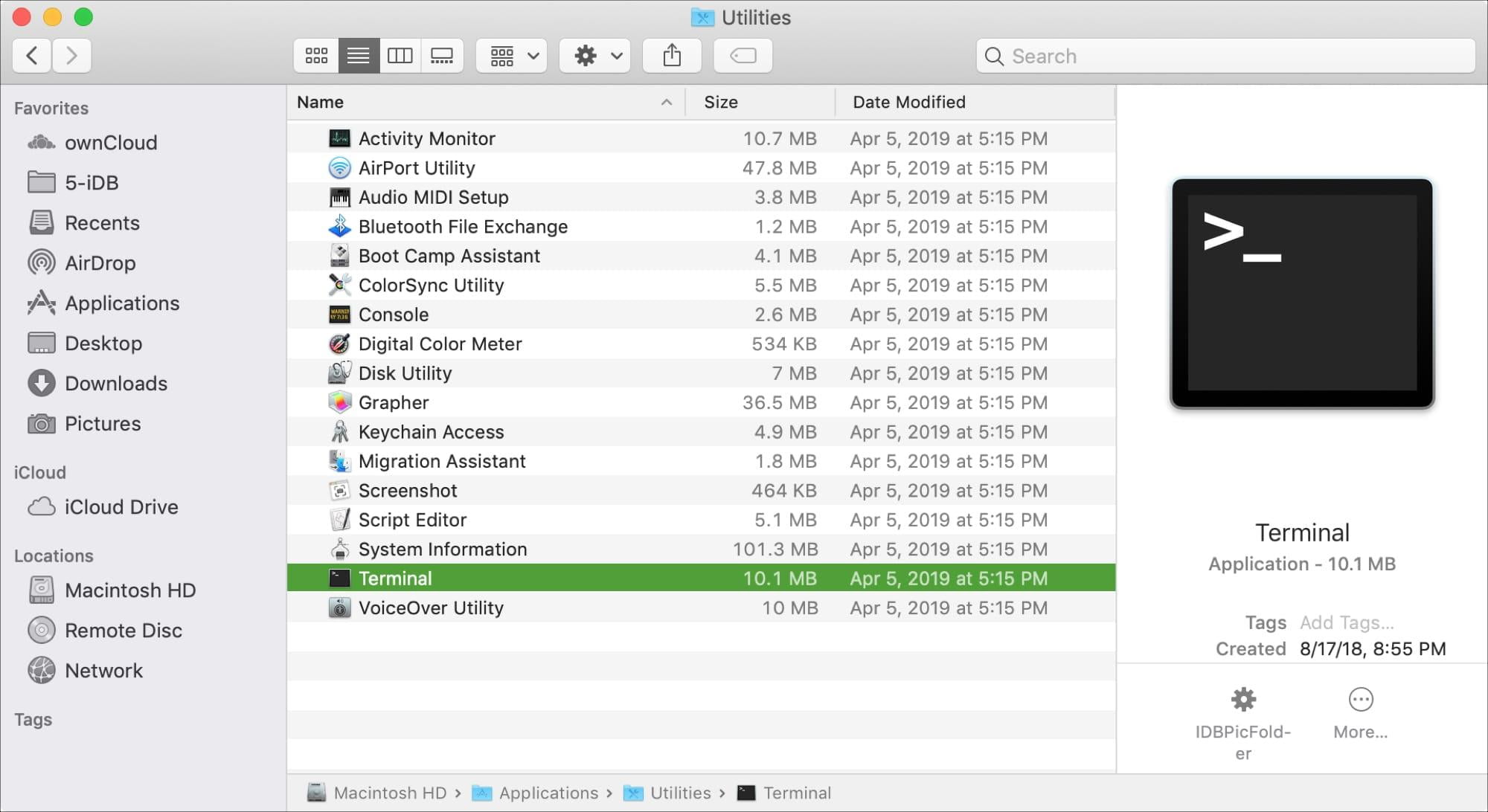 You should type the name of the process you wrote down, and you'll be able to see its description in the Terminal window.
How to Get Rid of a Keylogger
If you find any keylogger on your Mac, you should try to remove it using reliable antivirus software. There are many different popular tools you can use for Mac. And the best thing is that you can download some of them for free and use them to scan your computer. But you should also be ready to pay for an advanced version if you decide to use it to remove any malware the tool finds. Another option to get rid of a keylogger is using a good Mac cleaner tool.
Finally, you can just clean install macOS. But first, you should back up all your data. You need to erase your boot drive and reinstall the operating system. Then, you need to install all the apps one by one and copy your files and documents manually from your backup drive.
How to Protect Your Computer from Keyloggers
If you want to protect your device from a hardware keylogger, you should never leave it unattended. If it's not possible, you should check your machine every time you return to it. And when it comes to protecting your Mac from software keylogger, you should use caution when engaging in any activity online. You should remember that it's much easier to avoid the possible risks than to face unpleasant data loss issues. Here are some recommendations.
Keep your macOS operating system, apps, and other software updated because keyloggers, just like any other malware, can enter your Mac through software vulnerabilities. If you leave them unpatched, you pose different cyber risks to your computer system. So you should be proactive and never miss any updates that typically come with security patches.
Be cautious when browsing the internet and pay attention to the warning that your browser shows you if a website is unsafe to visit. Just don't visit it. You should download apps and other files only from trusted sources – App Store and official developer's websites. Don't click on links in email messages and don't open any attachments if you are not sure that the email comes from a trusted sender and you know where the link leads.
It's best to install ad-blockers in all your browsers and always ignore suspicious and annoying pop-ups that tell you it's necessary to immediately update any part of your Mac, for example, Flash.
Change your passwords frequently and make sure they are strong enough to protect your account. Don't write them down, but keep them in a password manager that can also help protect against keyloggers.