Ever since Android became the "de facto" leading mobile gaming platform, with more than half a billion free (or freemium) games available, people have been trying to transfer their mobile gaming experience from the (relatively) small screen of a smartphone to a bigger screen – that of a TV or a personal computer.
Over time, solutions have been found to turn a smartphone into something between a portable and classic gaming console, able to run Vainglory and all the mobile-first games listed with the same ease on the go and at home.
Let's take a look at some of the solutions that can turn your Android smartphone into the quick and easy gaming setup you always wanted it to be.
Emulators
Android emulators have been around for quite some time now, and they have become more and more sophisticated over the years. They are basically running a virtual Android device on a desktop PC, allowing you to run pretty much any app you may think of without picking your phone out of your pocket.
Bluestacks is one of the best-known Android emulators out there, used especially for playing Android games on PC. It has a collection of recommended apps that will run great when using this solution. Note that it needs quite a bit of processing power to be able to run flawlessly on a PC – it's a virtual Android operating system on top of the existing one, after all.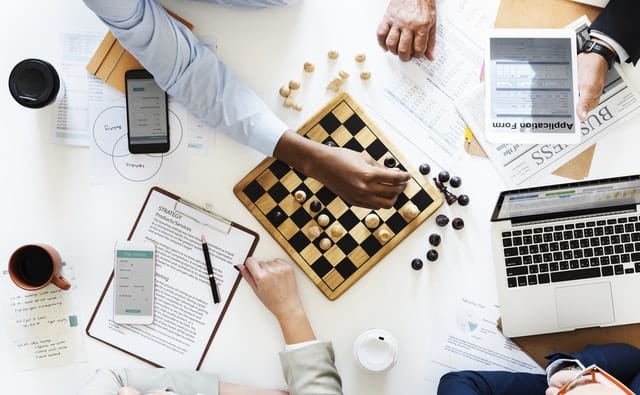 Screen mirroring
Linking a smartphone to an external screen is another great option – provided the phone supports it. Major manufacturers have been building their phones with MHL support – this standard allows connecting the phone to a compatible external display and mirroring its output to a TV, for example. This option works best for multimedia but, with the right set of accessories – wireless controllers and keyboards, for example – it will serve you well in gaming, too.
"Desktop" mode
Microsoft's Continuum, allowing the use of a smartphone ad a desktop PC when connected to a monitor – was a great idea, and it didn't disappear with the downfall of the Lumia line. Major smartphone manufacturers like Samsung and Huawei have picked it up and developed it further – Samsung released its DeX dock last year, allowing its Galaxy and Note line to work in a full desktop mode, while Huawei built a similar function into its EMUI 8 user interface.
But there were others that thought this was a great idea. Startups like Miraxess and Sentio built "shells" that can transform a smartphone into a portable PC, complete with keyboards, trackpads, battery packs, and such. And they are a pretty affordable solution – compared to having to buy a laptop, that is. And there is one solution coming specifically built for gaming – Razer's Project Linda that can turn a Razer Phone into a fully-fledged gaming laptop.
Mobile gaming doesn't need to be mobile anymore. You can play almost all of your favorite games on a desktop, too – much like you would on a PC or a console.